Users choose Calacatta Quartz all over the world for its outstanding beauty and functionality. Calacatta quartz slabs always bring an expensive luxury look to any space and style in the home.
Origin of Calacatta Quartz
Calacatta belongs to the marble line from Italy, often confused with the Carrara line. However, they still have several differences compared to Carrara marble, making it highly sought after in recent years.
Calacatta is formed by limestone, sedimentary rock, or other carbon-rich rocks distributed in fractures of the earth's crust. Because these places are geologically active and are often pulled underground, the combination of temperature and pressure of the planet will make them metamorphose and become the Calacatta Marble like today. This process can take thousands of years.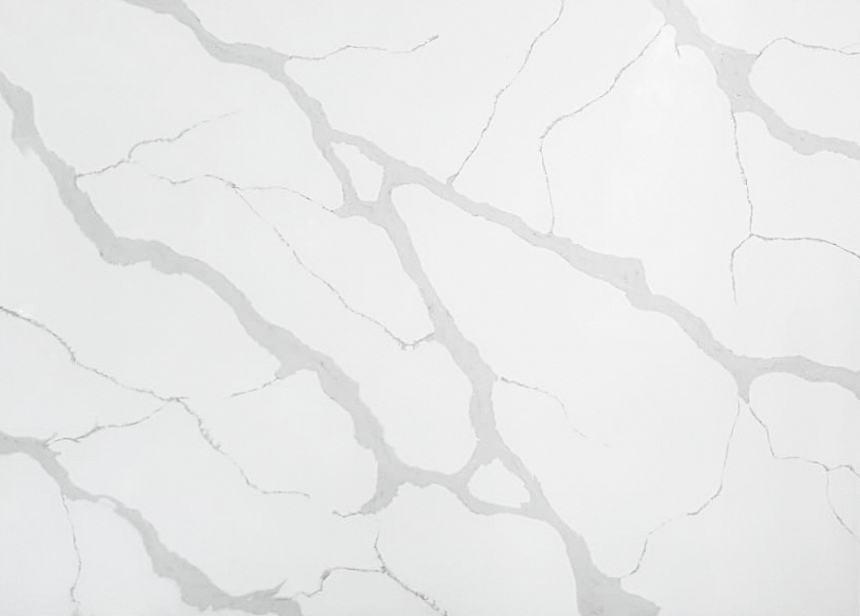 Among the countless types of marble around the world, Calacatta is famous for being the stone used in many historic buildings, most of which are castles and churches, primarily associated with the name of the renowned sculptor. Michelangelo – famous architect of the Renaissance period.
Aesthetic beauty and timeless durability
Calacatta is characterized by a white background, transparent and thicker veins, creating stronger accents. The vein has gray or yellow/brown but is either a combination of some or all of those colors. Stone vein of Calacatta has an outstanding style and personality, so many customers consider this Calacatta line design the ideal stone of marble because the pattern is associated with luxury and value.
With its delicate beauty, Calacatta stone brings a unique and luxurious space, suitable for both bedrooms, kitchens, or offices.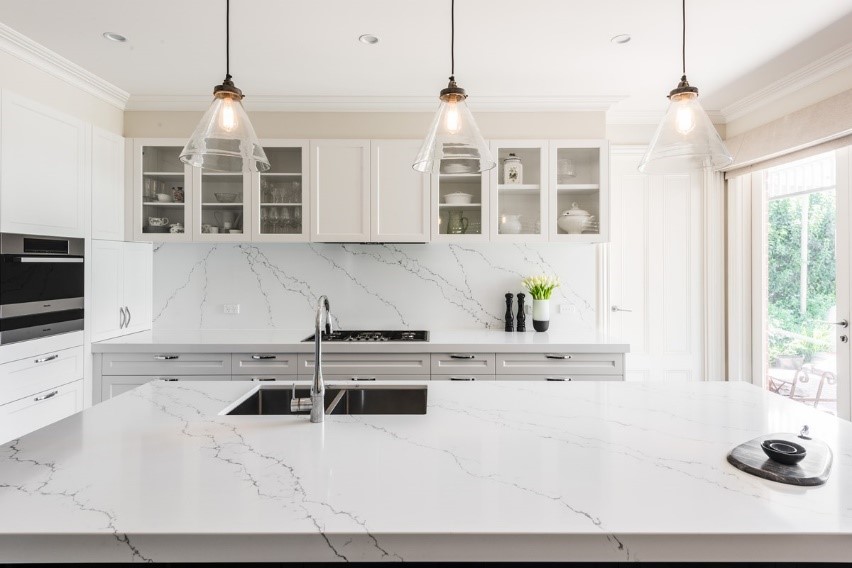 With its soft white color and waterproof properties, this natural stone can be used in bathrooms, toilets, lavabo, etc. In particular, Calacatta is also suitable for outdoor spaces without fear of influence by weathering or oxidation. Customers can use Calacatta to pave patios, terraces, or as building materials by the pool.
Because the stone has superior aesthetics and durability compared to other stones, along with its rarity and high mining cost, the price of Calacatta is among the most expensive of all decorative stones. The whiter the stone, the more expensive it is. The more uniform the veins on the stone, the higher the stone's value. Therefore, this is considered the most luxurious stone globally, suitable for large spaces, requiring meticulousness, nobility, and courtesy.
Vinaquartz Calacatta – Vietnam's leading quartz manufacturer
Like all quartz slabs designs manufactured by our company, Calacatta quartz slabs are tough and durable. Vinaquartz flexibly changes the marble veins of this tabletop so that customers have a satisfying experience when using it in any space.
Vinaquartz's Calacatta quartz slabs exhibit more refined and more delicate marble veins than other products in the world. We also still choose white as the primary color for any consultation with customers.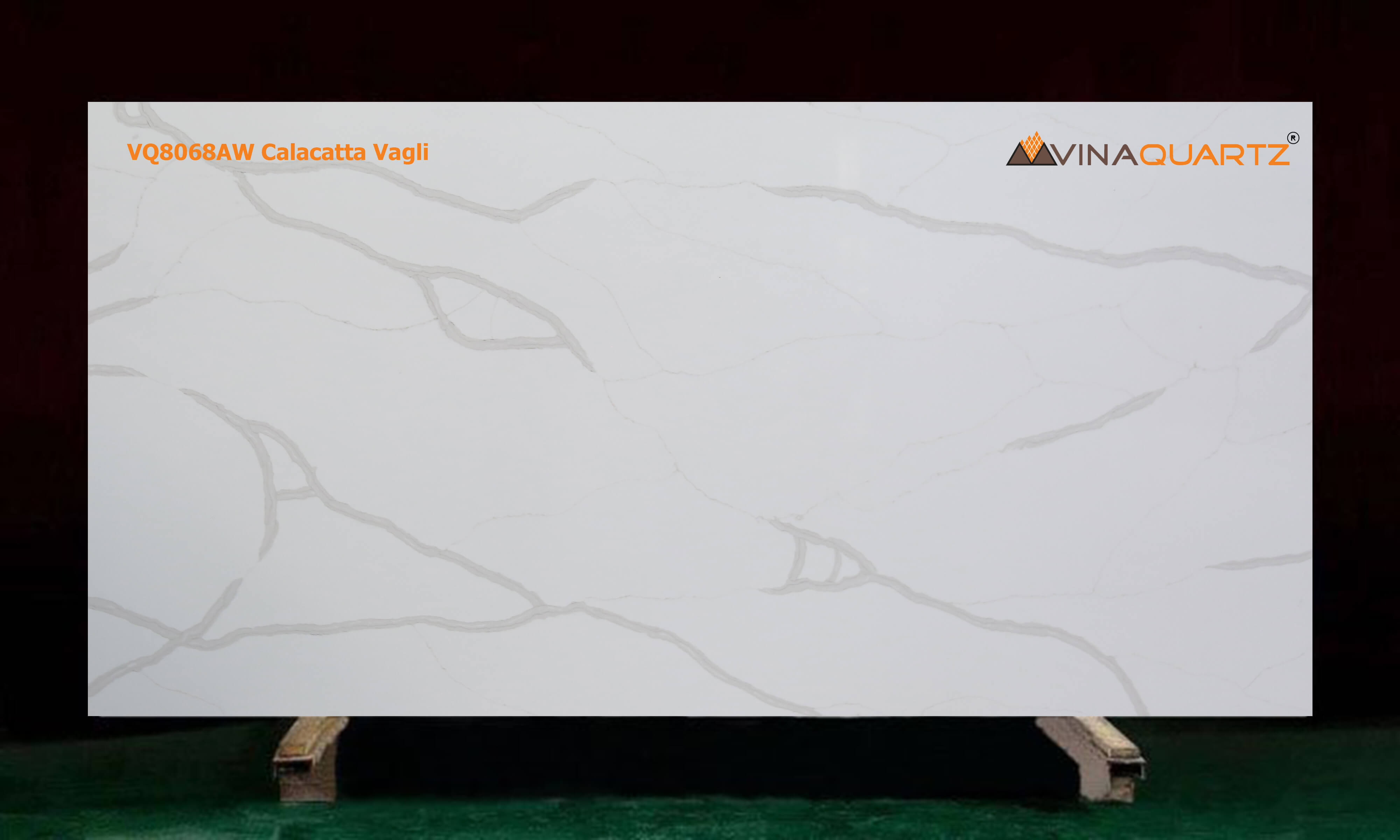 The R&D team with leading quartz experts always develops beautiful products that can be introduced to all demanding foreign customers, even with orders from Italy – the line's father. Calacatta Quartz of Vinaquart's Calacatta collection has nearly 30 stone patterns and colors to suit any aesthetic requirements of the desired customer.
Our quartz slabs are manufactured to the most common slab sizes globally, but you can still order them on a custom basis to suit your market.