Quartz is gradually becoming the dominant interior aesthetic trend in the world, far ahead of other natural stone materials despite their top prices. Vietnam is becoming one of the leading quartz surface suppliers in Asia as well as globally because of its strengths in resources and logistics.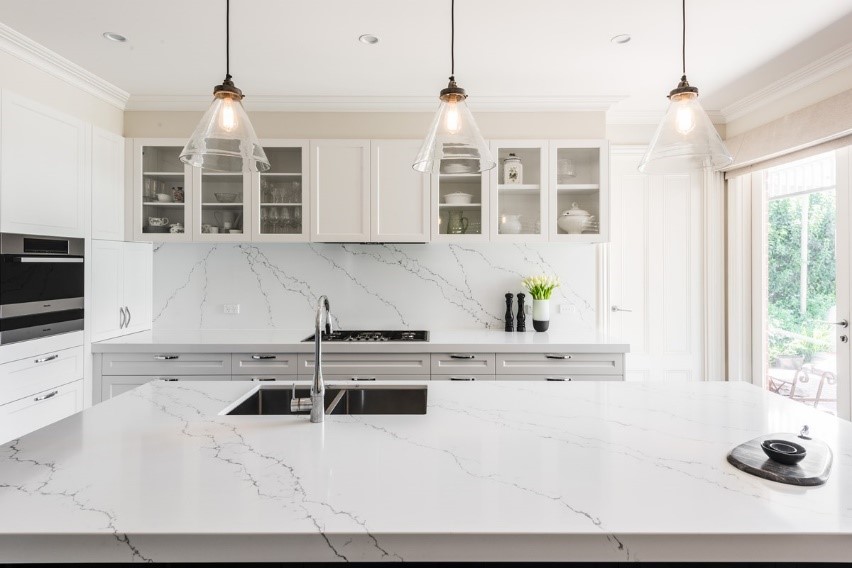 Vinaquartz and NHS quartz slabs of Nhat Huy Group are the leading quartz brands in Vietnam because of the outstanding mechanical and physical advantages with diverse and harmonious designs, bringing a sense of comfort, inspiration, and energy to the living space.
Owning two quartz stone factories operating in parallel in the same group
Continuing the plan to expand the market, from the beginning of this year, Nhat Huy Group invests in human resources and funds for 2 factories operating in parallel to produce quartz stone products (including quartz slabs or cut to size products). Thus, up to now, the quartz brand of Nhat Huy Group owns the scale of 2 factories serving businesses, Vinaquartz Factory and NHS Factory.
NHS factory (Nhat Huy Stone Fabrication) has a total area: 52,000 m2 with 2 main products: quartz slabs (mainly basic colors) & quartz fabrication products. The current number of workers at the factory is more than 100 people with a production line of 10 machines & is continuing to research, invest and import more lines.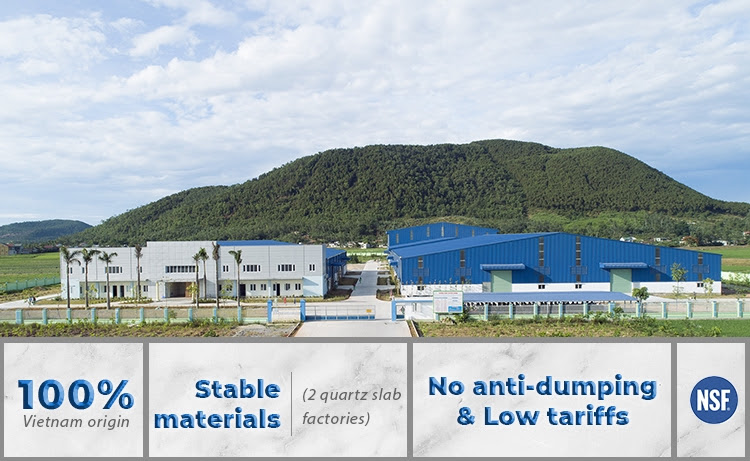 Vinaquartz factory has a total area of ​​50,000 m2. The main products are quartz slabs (mainly Calacatta & Cararra designs), it has 4 production lines, and workers are up to 350 people.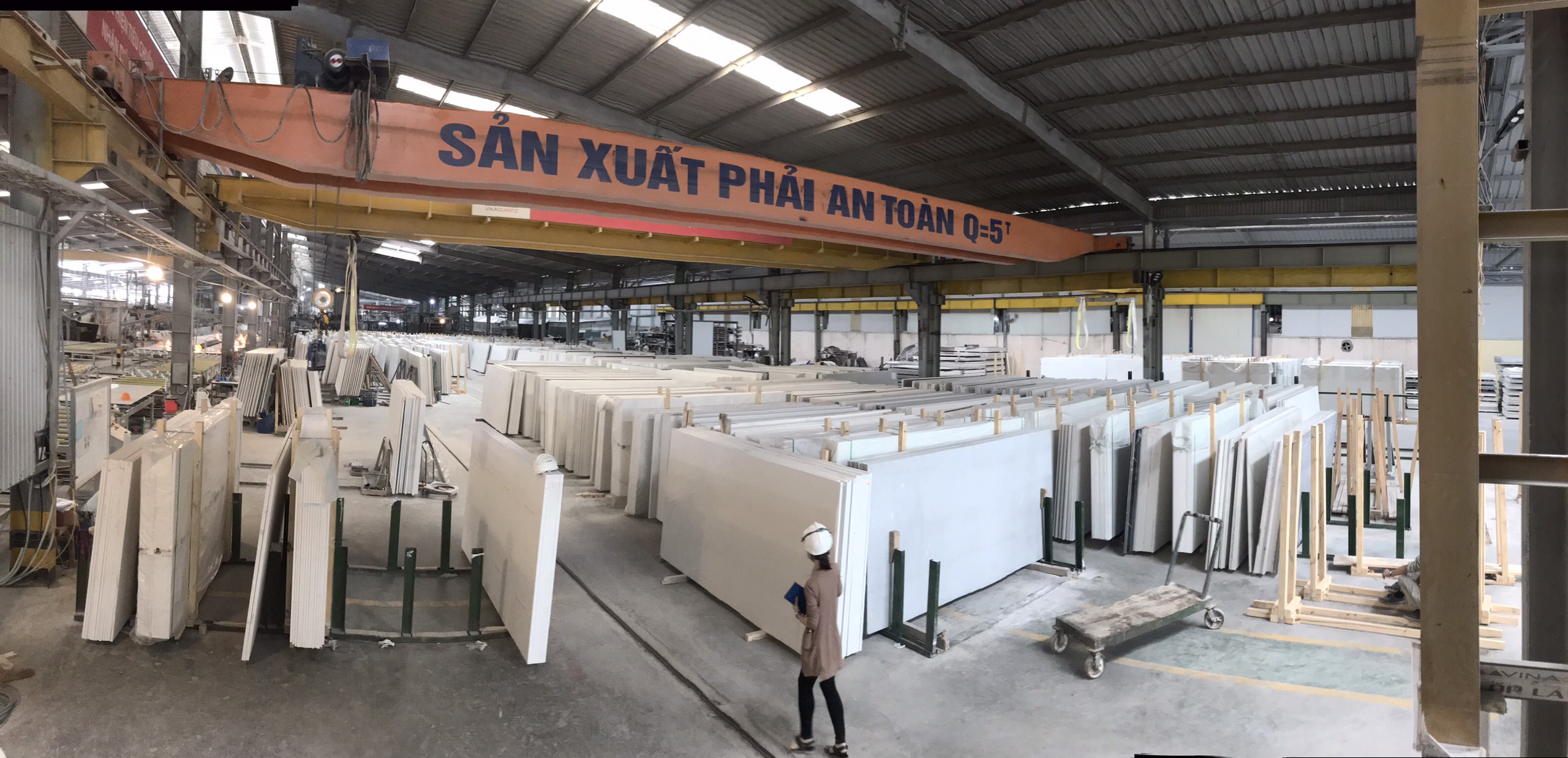 Total capacity of both factories is: 200 conts/month for quartz slabs & 30 conts/month for cut-to-size products.
Because quartz slab is one of the key products of Nhat Huy Group and has a large number of customers from many countries, NHG decided to set up a slab factory in NHS. Vinaquartz and NHS develop together with the same strategy:
– NHS factory focuses on basic colors slabs, prefab products, and cut to size
– Vinaquartz factory will focus on producing and exporting slabs with veins.
Both factories are highly specialized and optimized for production. This is shown in the abilities and expertise of the workers and the R&D team, as well as the technological lines of machines and the strict quality control process.
We ensure that 100% of output products are of Vietnamese origin, do not import cheap goods, and respect the anti-dumping principles of the international trade market.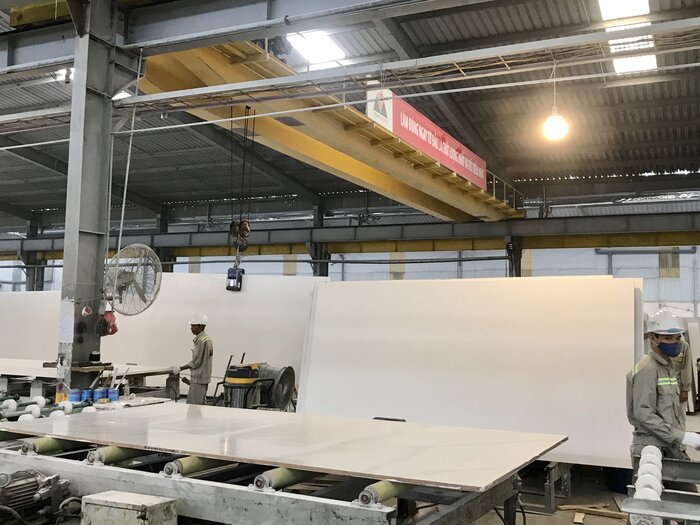 Biggest Christmas sale ever
​​Special offer for Quartz slabs
Currently, Vinaquartz and NHS are launching the biggest promotion ever for 2 codes PURE WHITE & SUPER WHITE (2 color codes are hot and best seller in the market).
PRICE FROM 54USD / SQM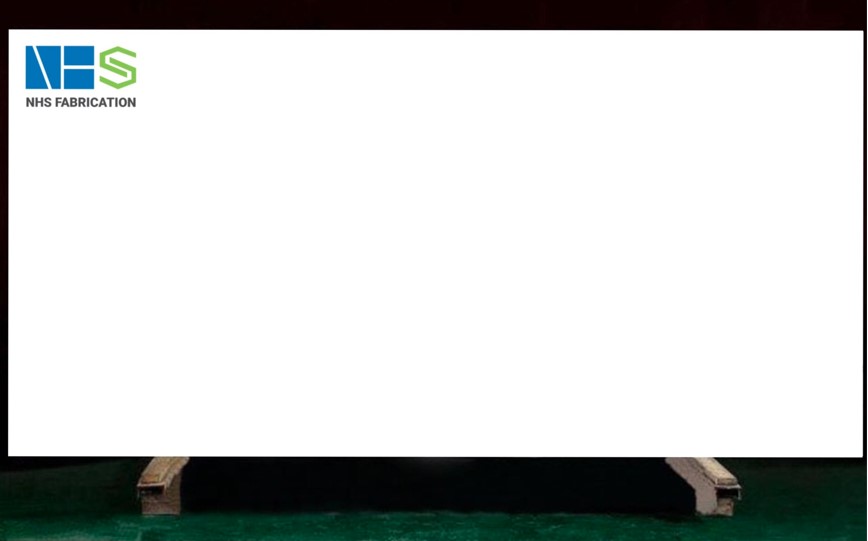 (Super White)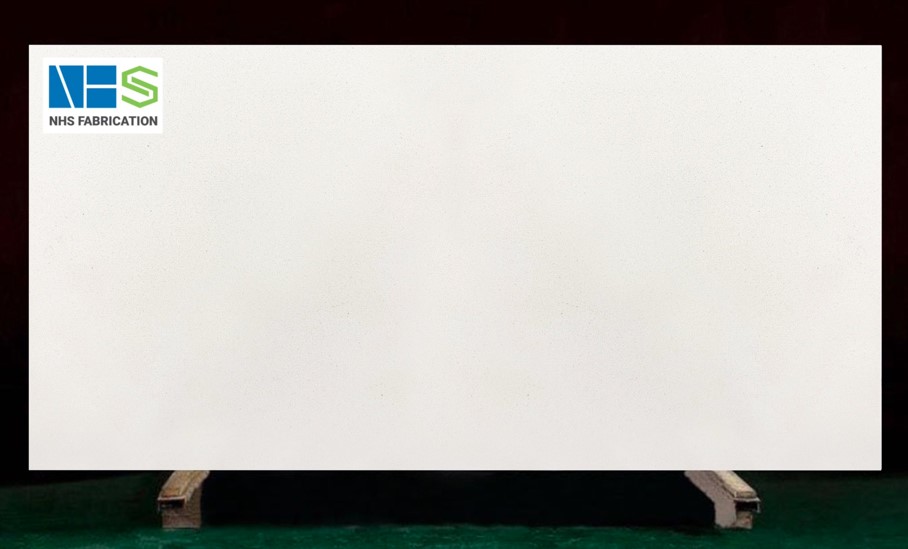 (Pure White)
In addition, the slab with beautiful veins are hot selling colors and have competitive prices, including 8098W, 8097W, 8066W, 8085W.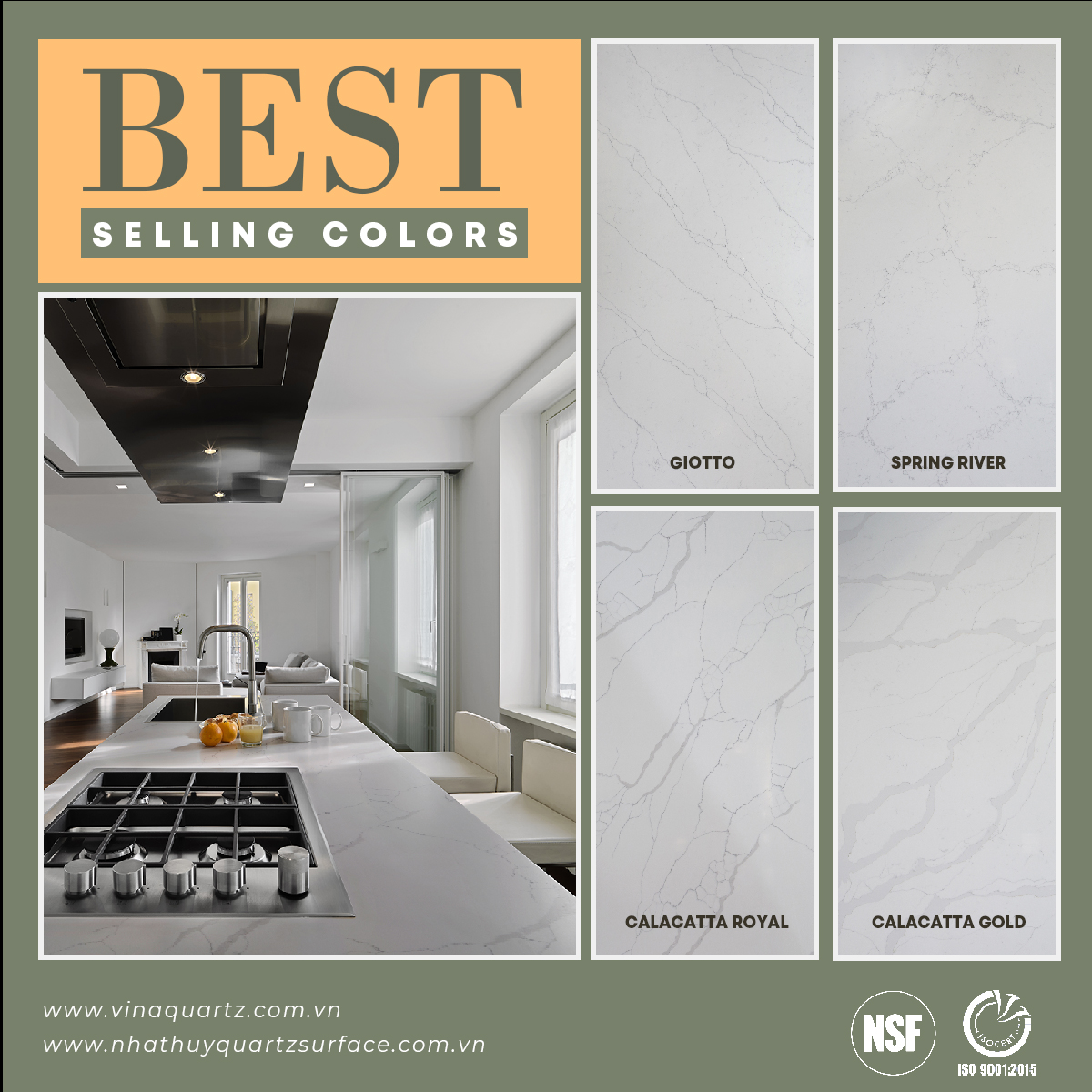 Contact us immediately to receive the best promotional price!