What is quartz stone?
In the last several years, many of designers & constructors are looking for quartz as an alternative countertop material. Unlike natural stones, such as granite, quartz is an engineered stone, which means the stone is not being used in its natural state.
Quartz is made up of about 90 to 95 percent ground up quartz, mixed with about 5 to 10 percent polyester resin and polymers as a binder with pigments for colour. It is one of the hardest and most abundant minerals on earth.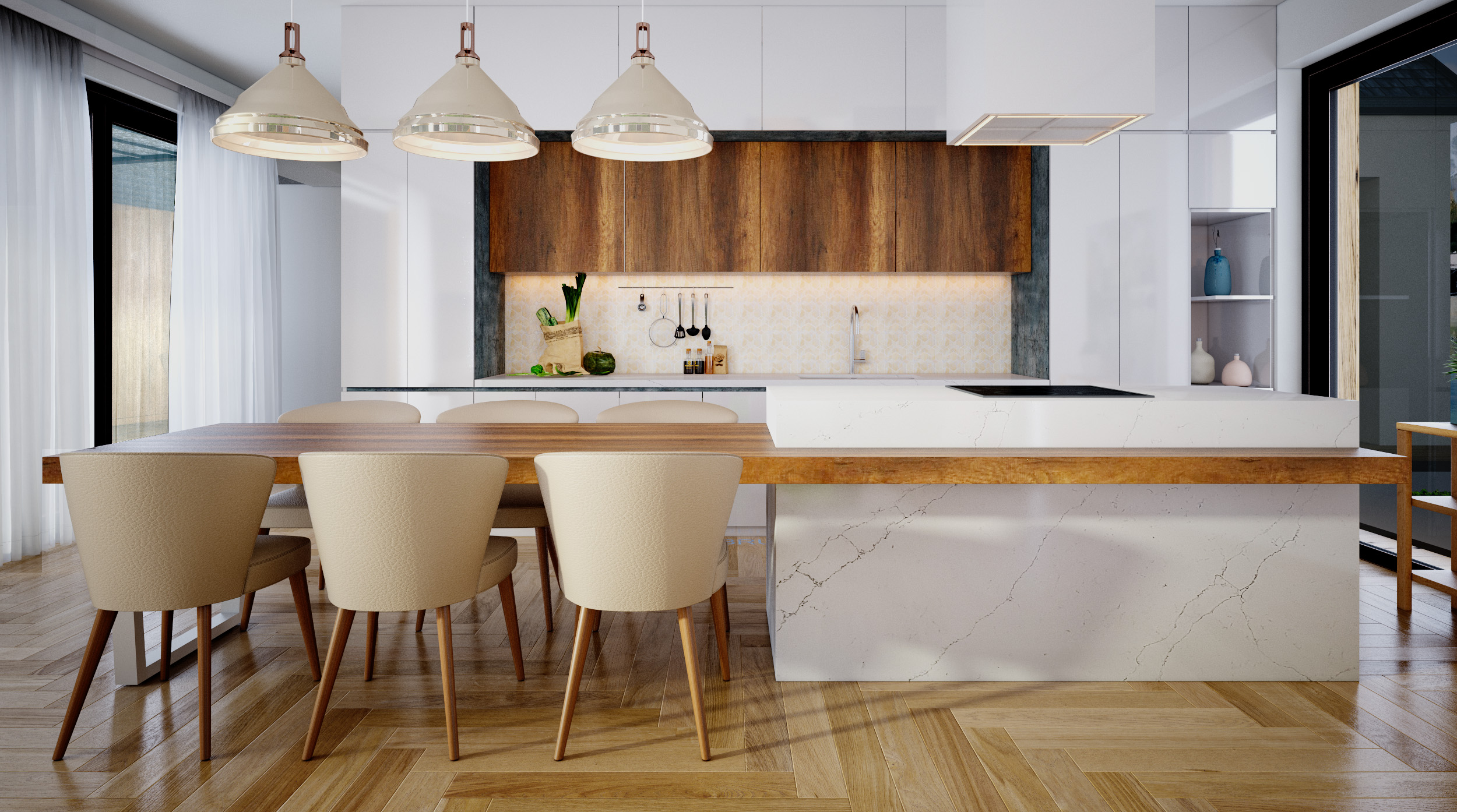 Advantages of using Quartz for Countertops
One of the advantages of using Quartz is the abundance of colour options and the consistency in the slabs, unlike natural stones. Since pigments are added in the manufacturing, there are unlimited colours available, which is not so with natural stones.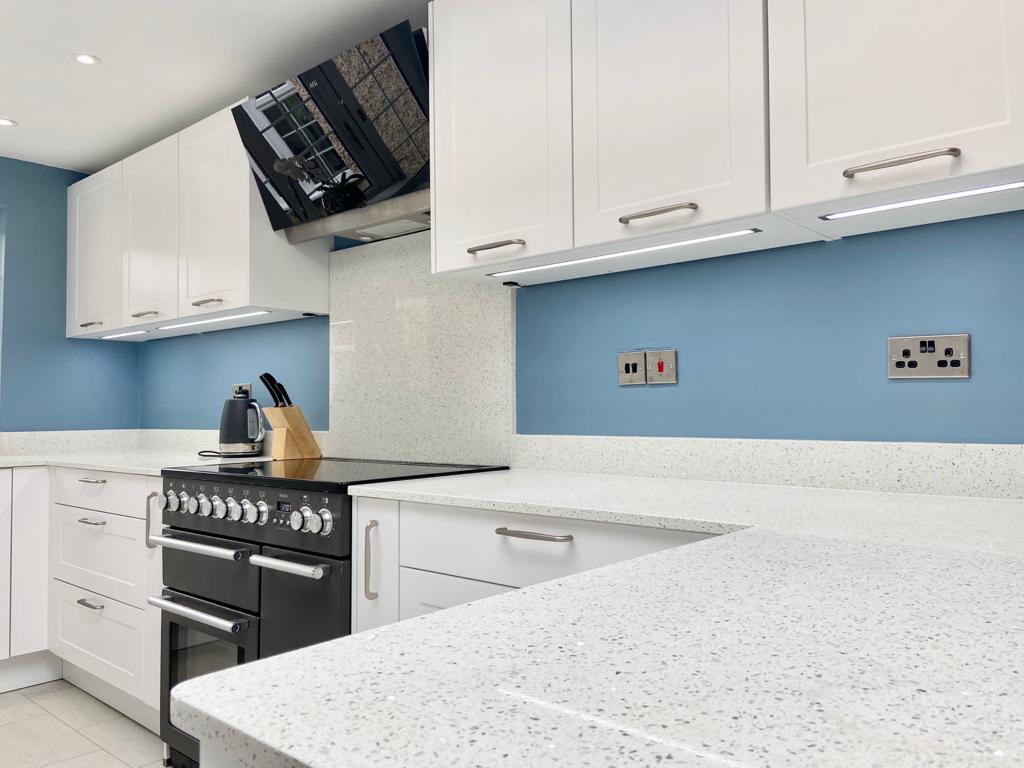 Another major advantage is that quartz is nonporous, which means it's resistant to mold and bacteria. The stone will not harbour harmful bacteria from raw food. In a kitchen this can be a major advantage, particularly for those who are physically challenged. Quartz does not require regular polishing and sealing so it almost maintenance free, other than washing it with warm water and a mild soap.

Moreover, Quartz is very durable and resists stains, scratches, and impact. It can however be damaged by heat, if a hot pot or pan is put directly on the countertop. A trivet is therefore required in these type situations.
One of the few negative sides to quartz is that dark colors can fade with an abundance of light coming into the house. In those light filled locations, either a light color quartz should be used or an alternative stone.
About Vinaquartz – Vietnam Leading Artificial Stone Manufacturer
Total area: 50 000 m2
Output Capacity: 150 conts /month
Main products: Engineering Quartz Slab
Production line: 4 lines
Worker: 350 workers
Vinaquartz has equipped with high technology production line. We have our own three mines with total reserve of 25 million tons and production lines using the most modern automatic technology. Our annual production capacity obtains 500.000 square meters. Vietnam Quartz Stones JSC has been certificated the ISO 9001-2000 and ISO 14001-2004 for its quality and environment management systems.
We provide many types of Quartz surface such as: Marble look, Pure Series, Mirror collections etc with competitive price, no anti-dumping and low tariff.
Take a look at our best selling product lines:
Calacatta Collection
Calacatta Oro – VQ8096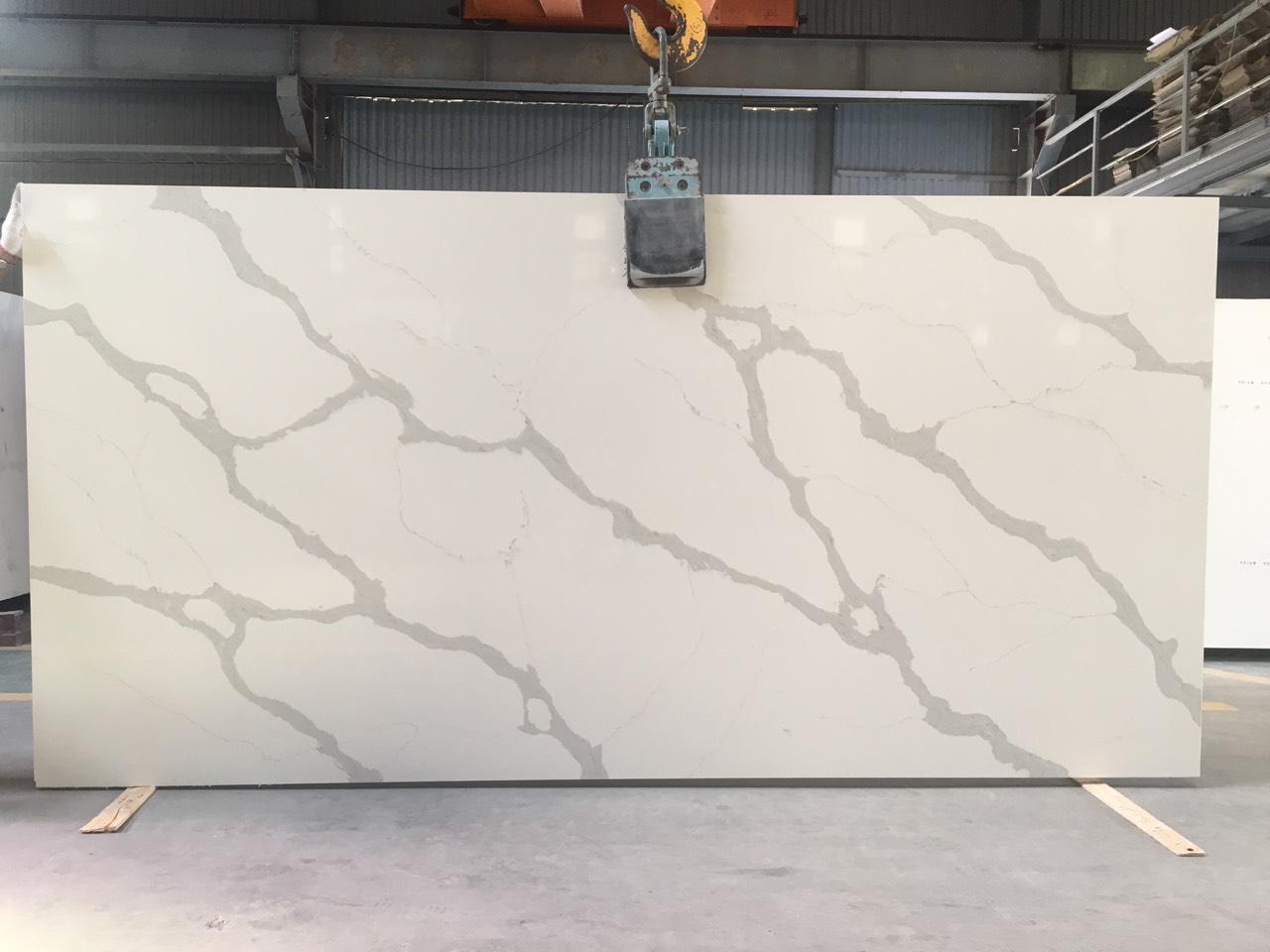 Giotto Calacatta – VQ8066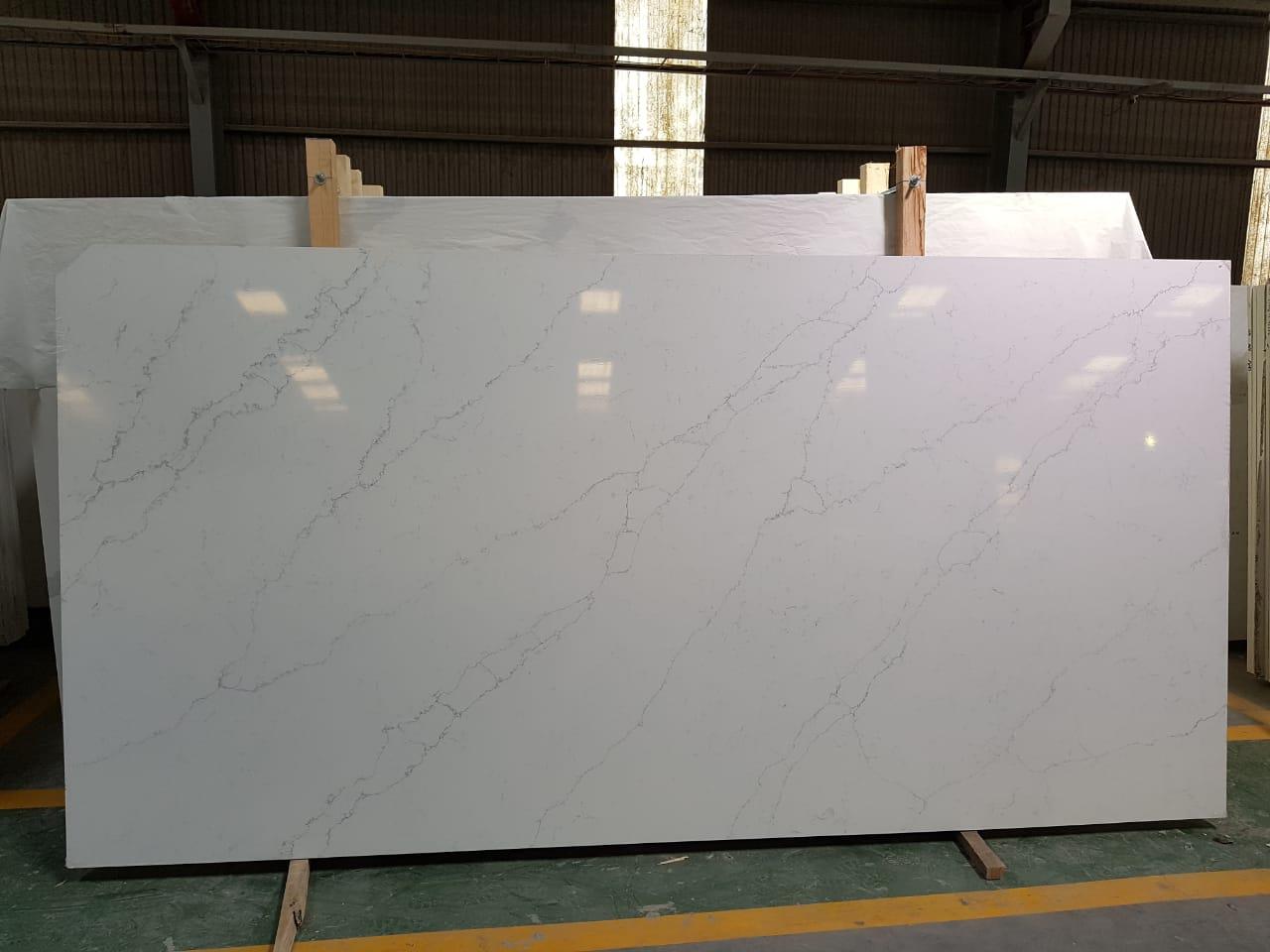 Calacatta Classic – VQ8068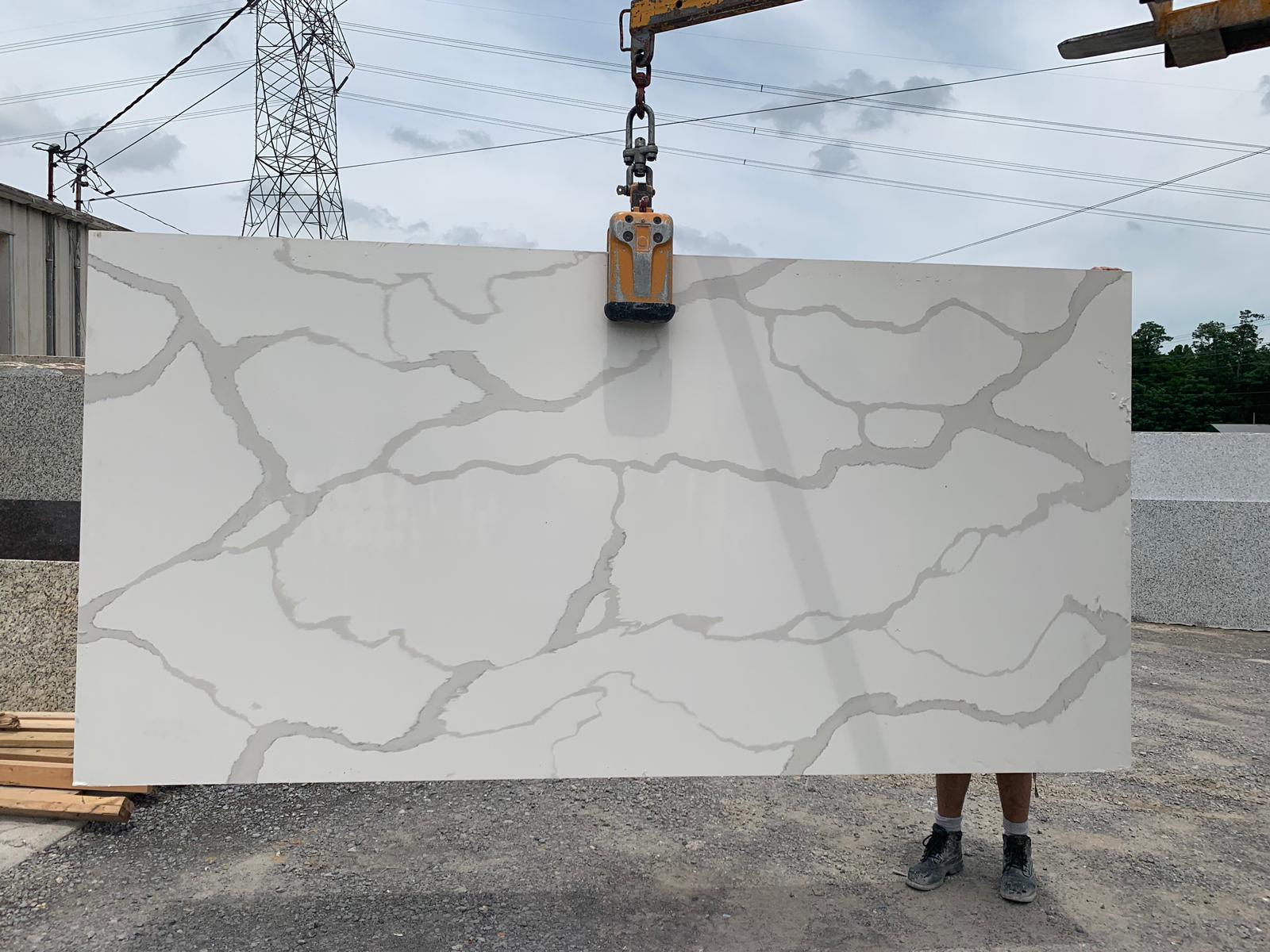 Calacatta Gold – VQ8098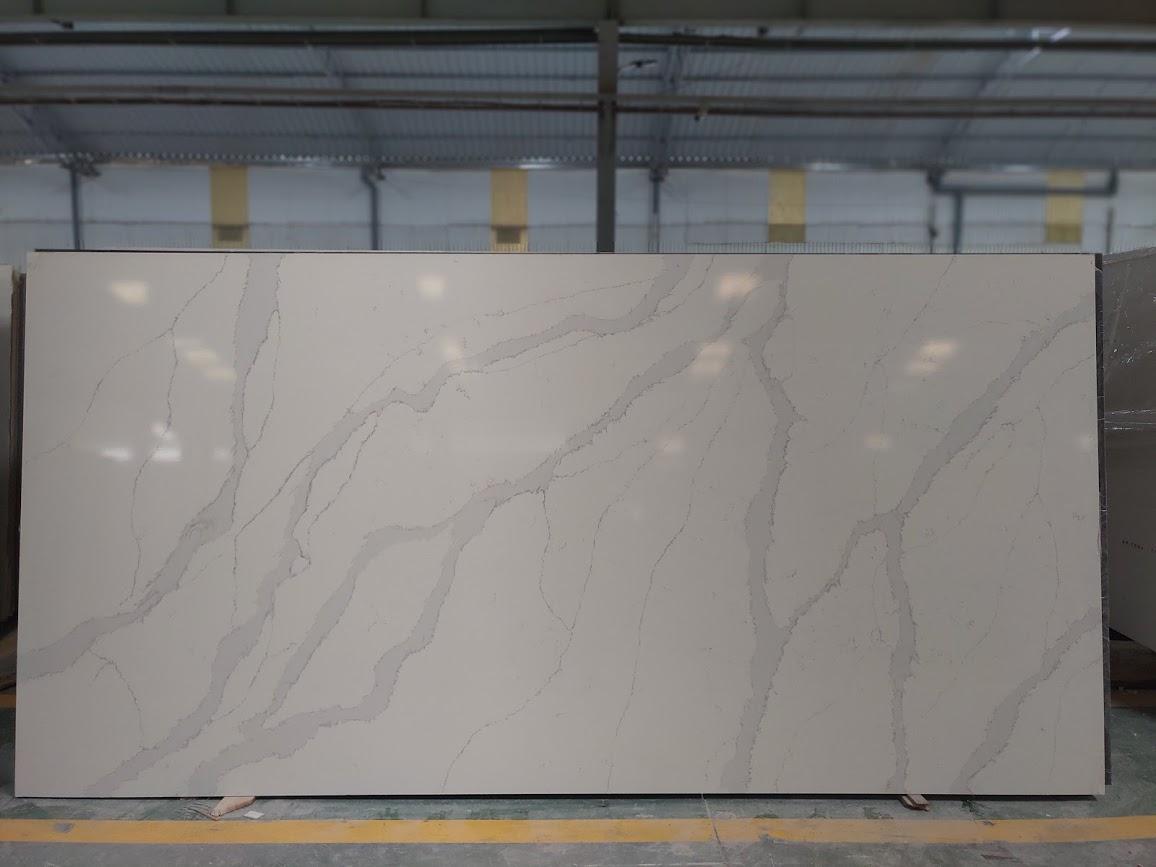 Calacatta Infiniti – VQ8099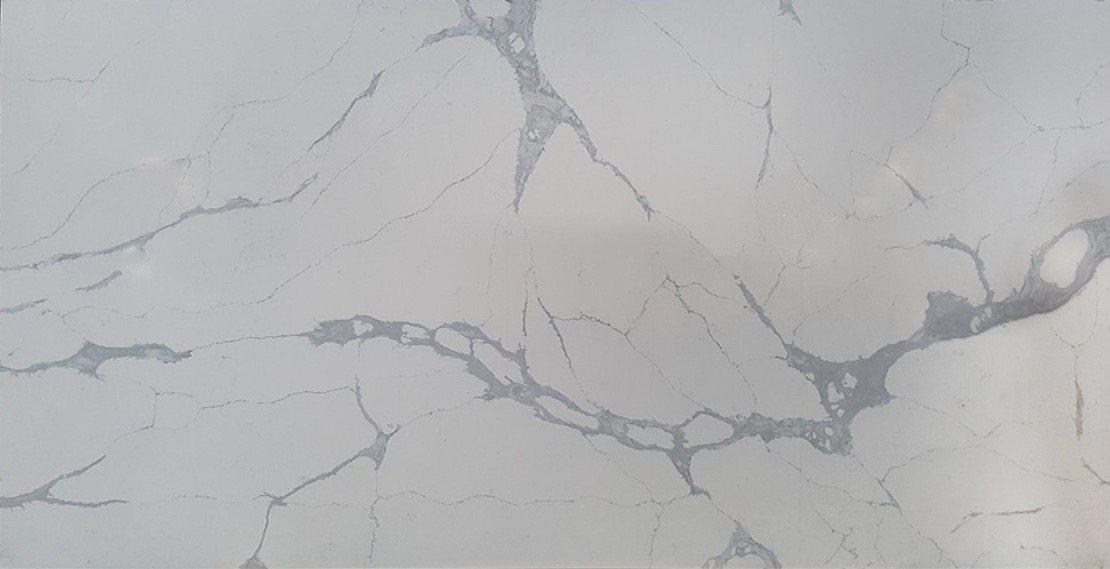 Carrara Collection
Haida Carrara – VQ8008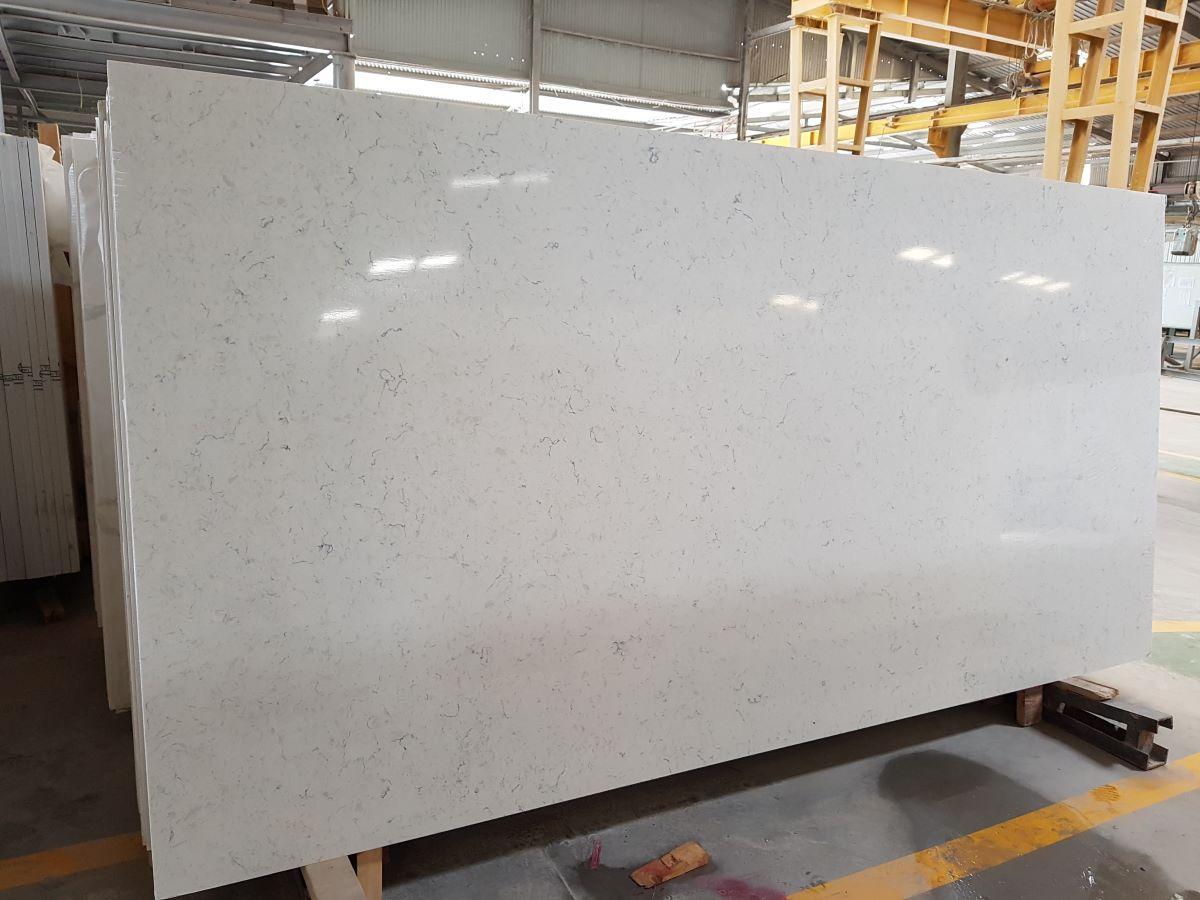 Carrara Elegent Grey – VQ8101