ABOUT VINAQUARTZ
Total area: 50 000 m2
Output Capacity: 150 conts /month
Main products: Engineering Quartz Slab
Production line: 4 lines
Worker: 350 workers
Vinaquartz has equipped with high technology production line. We have our own three mines with a total reserve of 25 million tons and production lines using the most modern automatic technology. Our annual production capacity obtains 500.000 square meters. Vietnam Quartz Stones JSC has been certificated the ISO 9001-2000 and ISO 14001-2004 for its quality and environment management systems.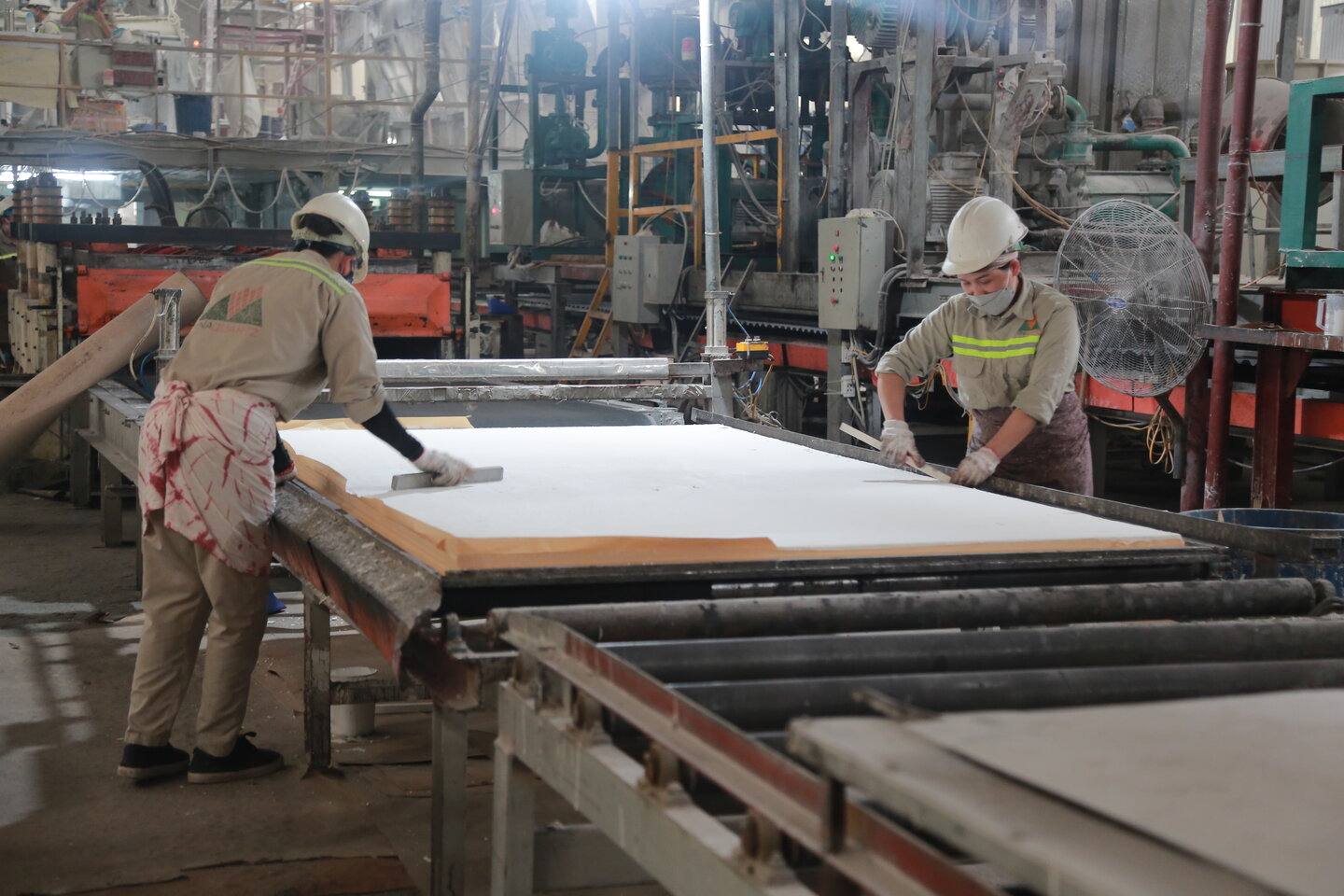 We know your customers put the health & safety of their families first. That's why Vinaquartz makes nonporous, microbial-resistant surfaces that are safe to use in commercial kitchens, schools, healthcare facilities, and homes. Our products are complying with International Standards: NSF, SGS, and ISO.
Our product line "VinaQuartz" has been exported to many countries in North America, Latin America, EU, … We always focus on quality and service to bring the best satisfaction to all customers. Therefore, we are trying to become one of the famous brand names for quartz surfaces all over the world. Vinaquartz is currently a strategic partner of many corporations and supply chains in the world.

Read more: Vinaquartz has been becoming Vietnam's Leading Artificial Stone Manufacturer.
All Vietnam destinations are open. No self-isolation is required.
Vietnam, on March 15, fully reopened for international tourism after almost two years. Vietnam has also resumed direct flights to several destinations such as the US, Singapore, Thailand, the UK, and Australia, which will help boost the economy and people to people ties. The easing of entry procedures and visas will allow businesses and tour companies to plan trips and will further contribute to Vietnam's growing economy.
We are proud to be able to show our customers around the premises in Viet Tri, Phu Tho, where they can see how we manufacture all of their finest quality quartz slab products. Before placing an order with us for these high-quality items, clients want assurance that everything from production through packing and shipping meets not just basic standards but also those which exceed expectations – both yours and others.
COME TAKE THE TOUR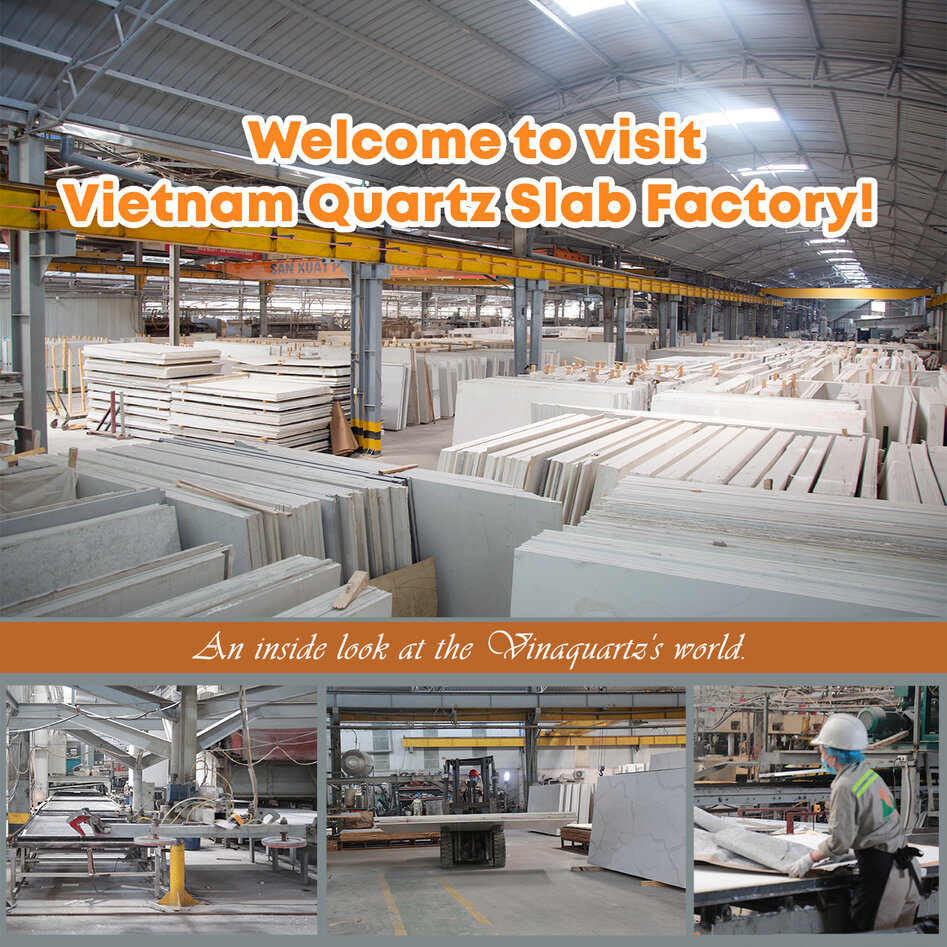 To start our tour, we welcome you into our purpose-built meeting room to provide a tour briefing and to explain what you will see as we walk around the factory. Then we hit the shop floor for the factory tour so that you can understand what goes into making Vinaquartz products. Finally, the tour is finished with a summary and Q&A session back in the meeting room.
If you are interested in finding out how we produce the finest quartz slab products, please get in touch to book a factory tour.

VIDEO TOUR
If you can't make it to Vietnam to visit our factory, but you're still interested to know more about how we produce the finest quartz slabs products, then check out our virtual video tour of the factory.
Best Selling quartz slab collection
As a quartz slab manufacturer, our factory can be flexible in color mixing. This month, we are updating our collection with three best-selling colors that have the same pattern but different colors of veins. With this change, we hope to give our customers more options to choose from. The three new colors are VQ8099W – Calacatta Infiniti, VQ8066W – Giotto and VQ8093W – Calacatta Lusso. Besides, we have a variety of colors collection and can custom designs if you want. If you are interested in these colors, please contact us, and we will be more than happy to send you samples. Thank you for your continued support!
Contact us immediately to receive FREE SAMPLES!
🌏See the full collection at: www.vinaquartz.com.vn | www.nhathuyquartzsurface.com.vn
📧Email: info@nhathuygroup.com.vn
📲WhatsApp: (+84) 90 2267 398