1. How about Production Capacity of the Vinaquartz factory
Total area: 50 000 m2
Output Capacity: 150 conts /month
Main products: Engineering Quartz Slab
Production line: 4 lines
Worker: 350 workers
Vinaquartz has equipped with high technology production line. We have our own three mines with total reserve of 25 million tons and production lines using the most modern automatic technology. Our annual production capacity obtains 500.000 square meters. Vietnam Quartz Stones JSC has been certificated the ISO 9001-2000 and ISO 14001-2004 for its quality and environment management systems.
See more about Vinaquartz
2. How about Vinaquartz's best Collection
We provide many types of Quartz surface such as: Marble look, Pure Series, Mirror collections, …

The best selling product lines include:
Calacatta Collection
Calacatta Oro - VQ8096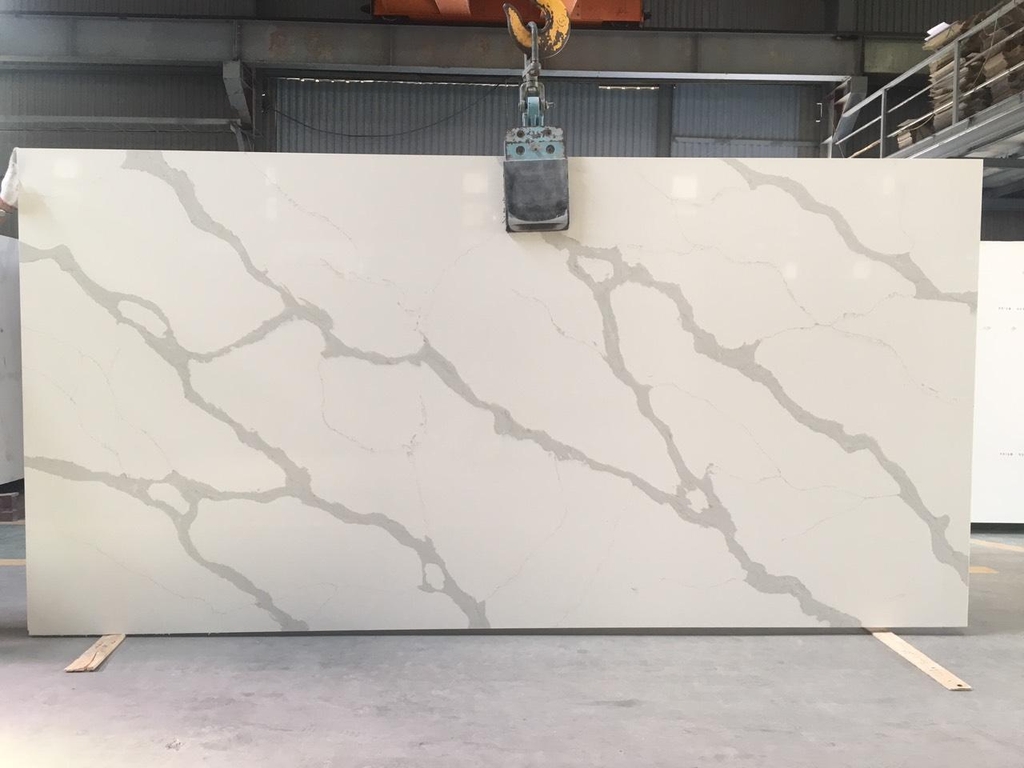 Giotto Calacatta - VQ8066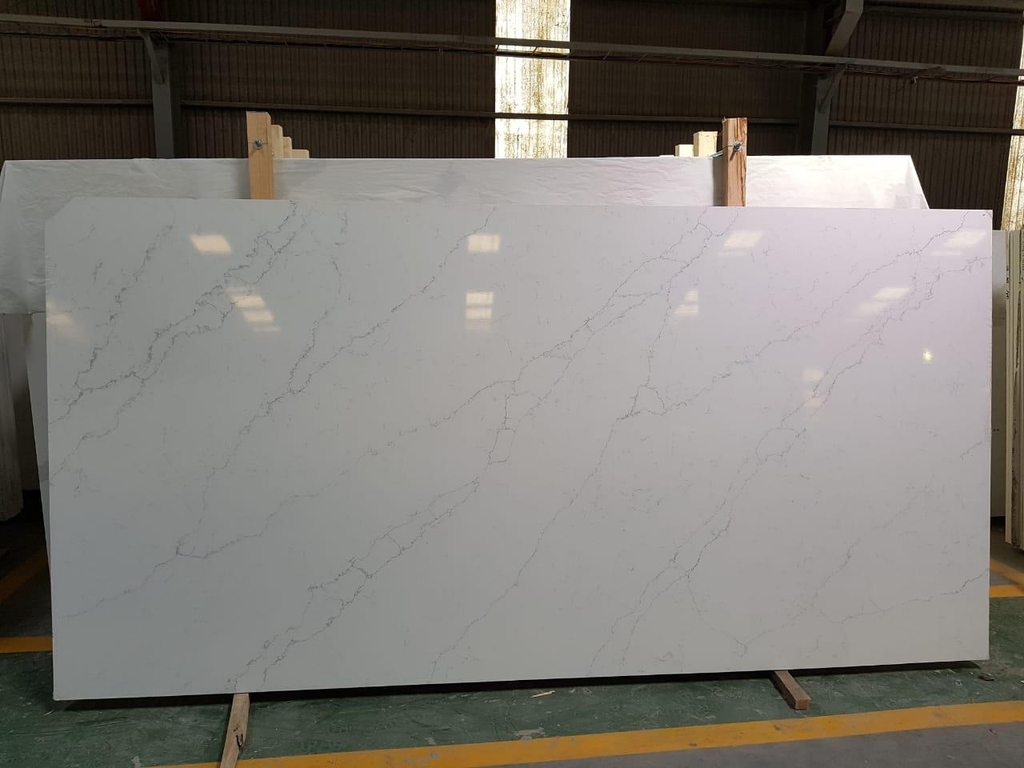 Calacatta Classic - VQ8068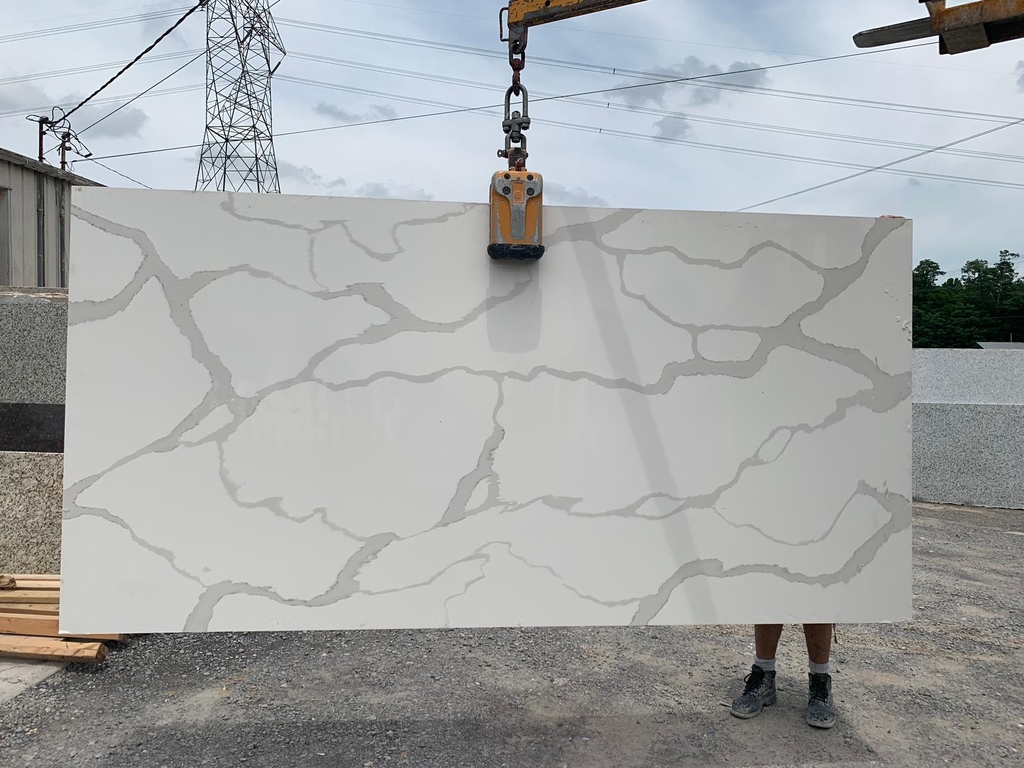 Calacatta Gold - VQ8098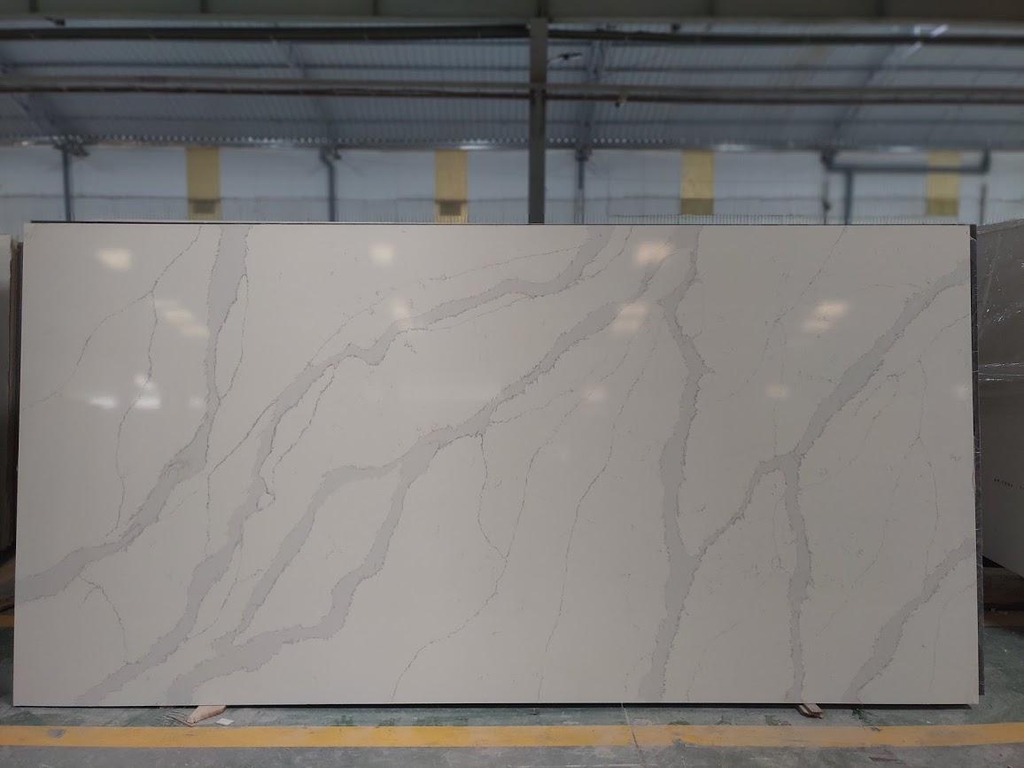 Calacatta infiniti - VQ8099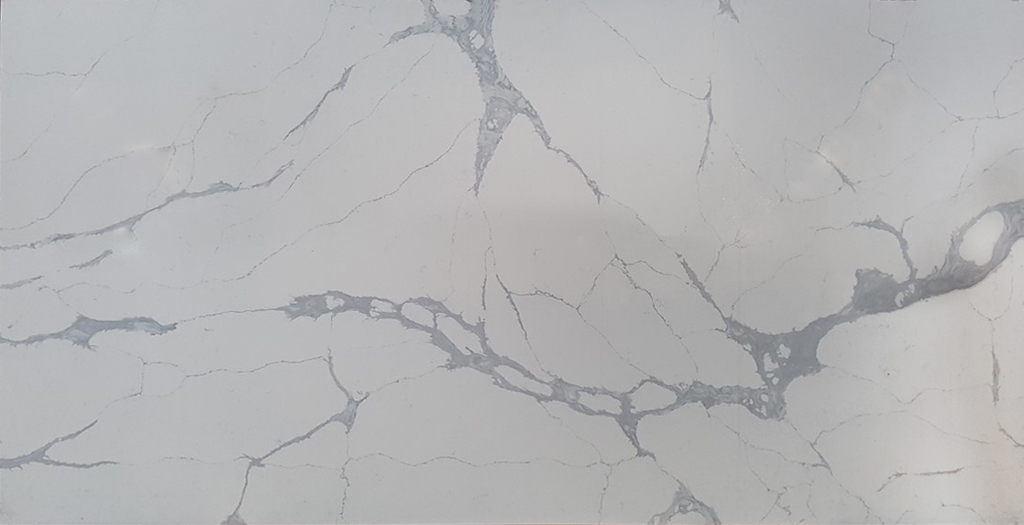 Carrara Collection
Haida Carrara VQ8008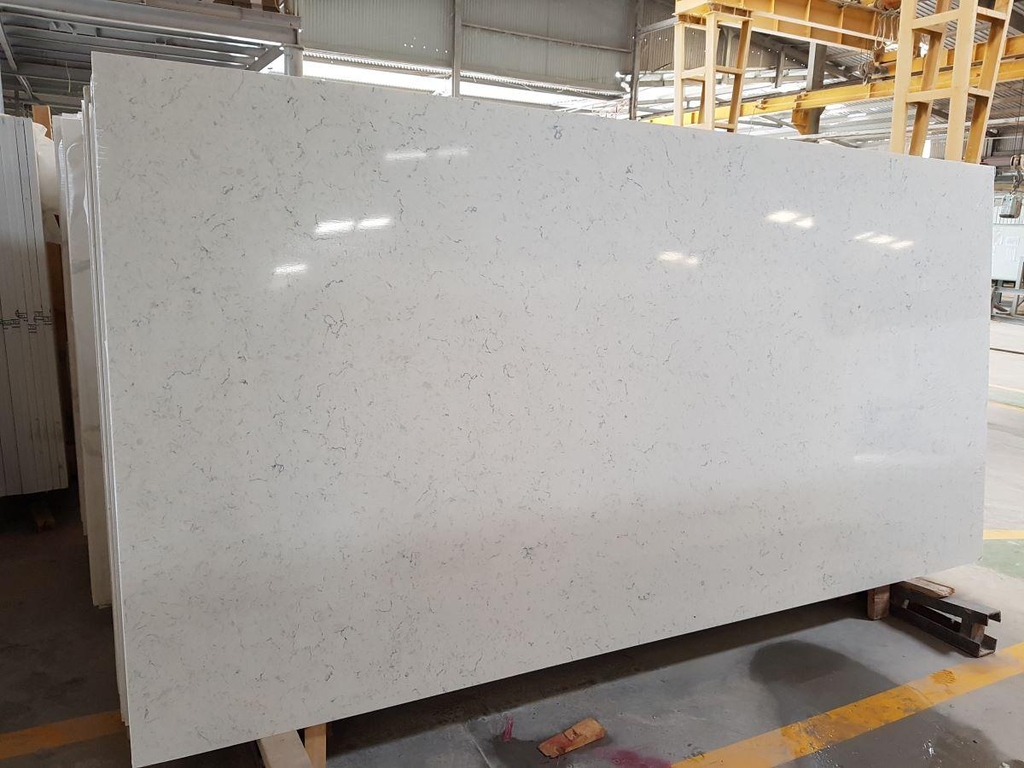 Carrara Grey VQ81000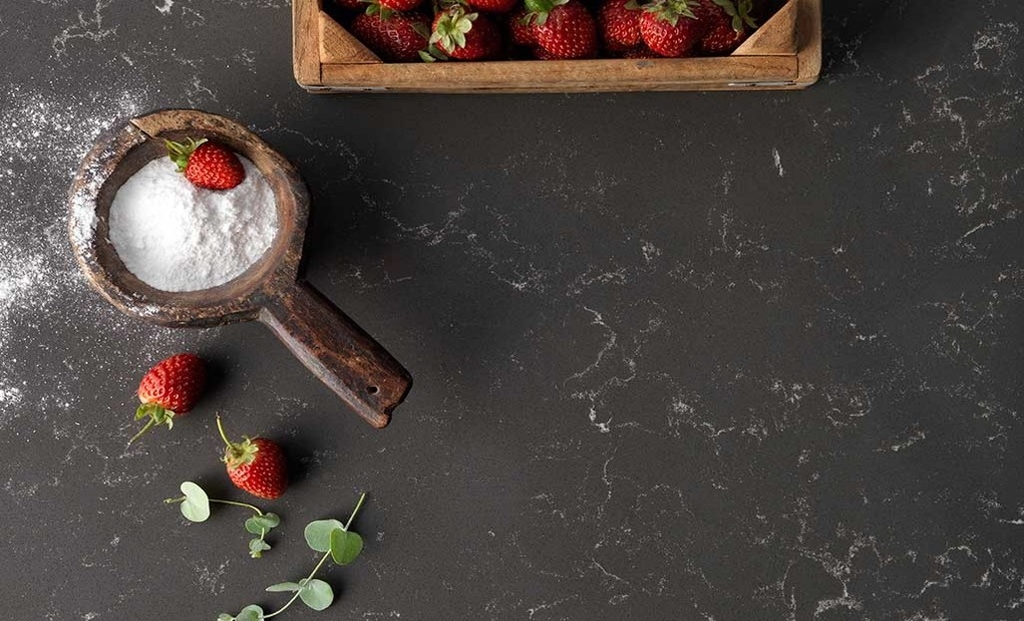 Besides, we can produce following your customize request

3.

How about Competitive Advantage of Vinaquartz factory
Own three mines with total reserve of 25 million tons
Workers have high technical qualifications with more than 10 years experience
You know that over the last two years, president Donald Trump has raised taxes on US imports from China by more than 500%, especially on quartz stone, … This has made a huge amount of traders have shifted to seeking new suppliers from Vietnam.
Low anti dumping
Low Tariff
4. How about Vinaquartz Market
Our product line "VinaQuartz" has been exported to many countries in North America, Latin America, EU, … We always focus on the quality and service to bring the best satisfaction to all customers. Therefore, we are trying to become one of the famous brand names of quartz surfaces all over the world.
Vinaquartz is currently a strategic partner of many corporations and supply chains in the world.
5. Something about Nhat Huy Group
Nhat Huy Group was founded in 2004 by highly experienced & competent, dynamic leaders.. Up to now we have above 1500 employees. Our total revenues in 2019 reached nearly 70 million dollars and expected to peak at 100 million dollars in 2020. With more than 10 high technical factories, a skilled, dedicated team, Nhat Huy Group commited to bring customer the high quality products and best service.
Our main products:
1. Marble mosaic, marble wall panel, Culture stacked stone, wall cladding
2. Artificial stone, artificial marble, quartz surface, solid surface, quartz stone, vietnam quartz stone, vietnam artificial stone, vietnam quartz surface, fabrication
3. Calcium carbonate powder.
4. Color & CaCo3 Filler Masterbatch
5. PVC Compound
Nhat Huy Group own 9 factories:
Viet Home Stone, Thanh Xuân Marble 1, Thanh Xuân Marble 2, Thanh Xuân Mineral, Global Minerals, Megaplast, HPC, Green PVC, Nhat Huy Stone Fabrication.