The trend of white colors for kitchen or bathroom designs is currently popular. White countertops or wall tiles brighten architectural spaces, add dynamism to a room, and easily coordinate with any color scheme or design style. Therefore, it is not surprising that the demand for white stones tends to skyrocket. Here are the most commonly used artificial white stones in life, such as kitchen countertops, dining tables, bar counters, lobby facades,…
Marble
A timeless white marble slab is what people associate with a luxurious white kitchen or bathroom space. Gray and white stone veins have been used for centuries, luxurious and never out of fashion.
The white veins are often swirly with a darker color. These ridges are remnants of thin layers of clay within the original limestone, which have been transformed into flowing forms when the rock is heated and compressed. This metamorphic process squeezes and stretches the rock, creating the characteristic rippling motion of marble.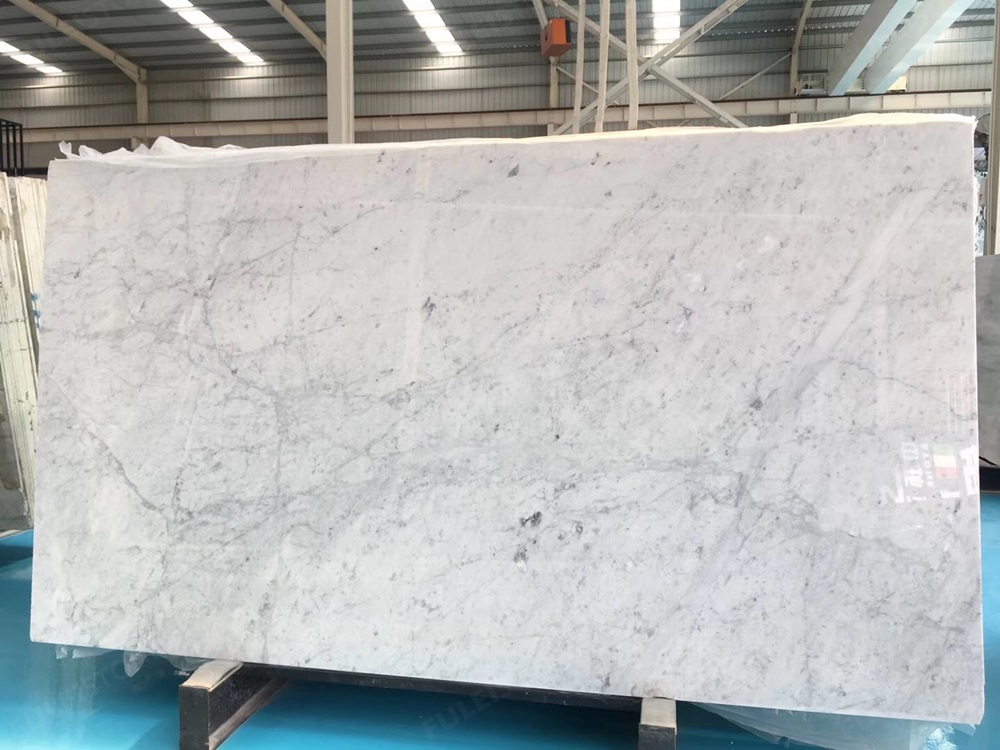 The color and style of this marble will create different variations to meet any design need. However, besides the aesthetic advantage, marble has the downside of being poor waterproof, can change color, and tend to react when exposed to acids like lemon juice or vinegar. In addition, the price of this stone is also on the top and requires a lot of sophistication in construction and installation.
Artificial quartz stone
Many users hesitate as they like the classic beauty of marble but are worried about its maintenance due to the limitations of easy staining and easy discoloration. This is exactly why quartz stone has become the trending choice for users.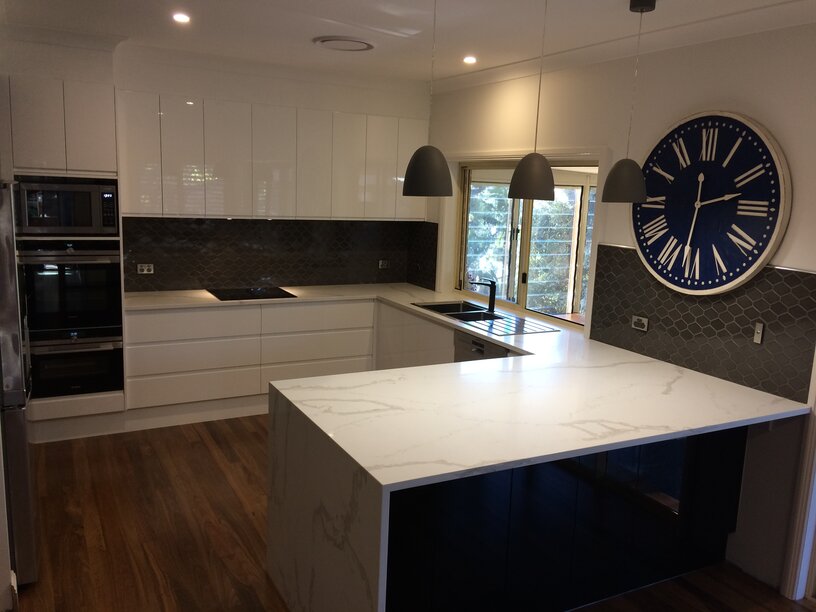 Quartz shares the same light color and soft veining pattern of marble, but it contains completely different minerals. Standard quartz stone has a resolution of 7 on the Mohs scale and is not subject to corrosion from the typical acids you use in your kitchen.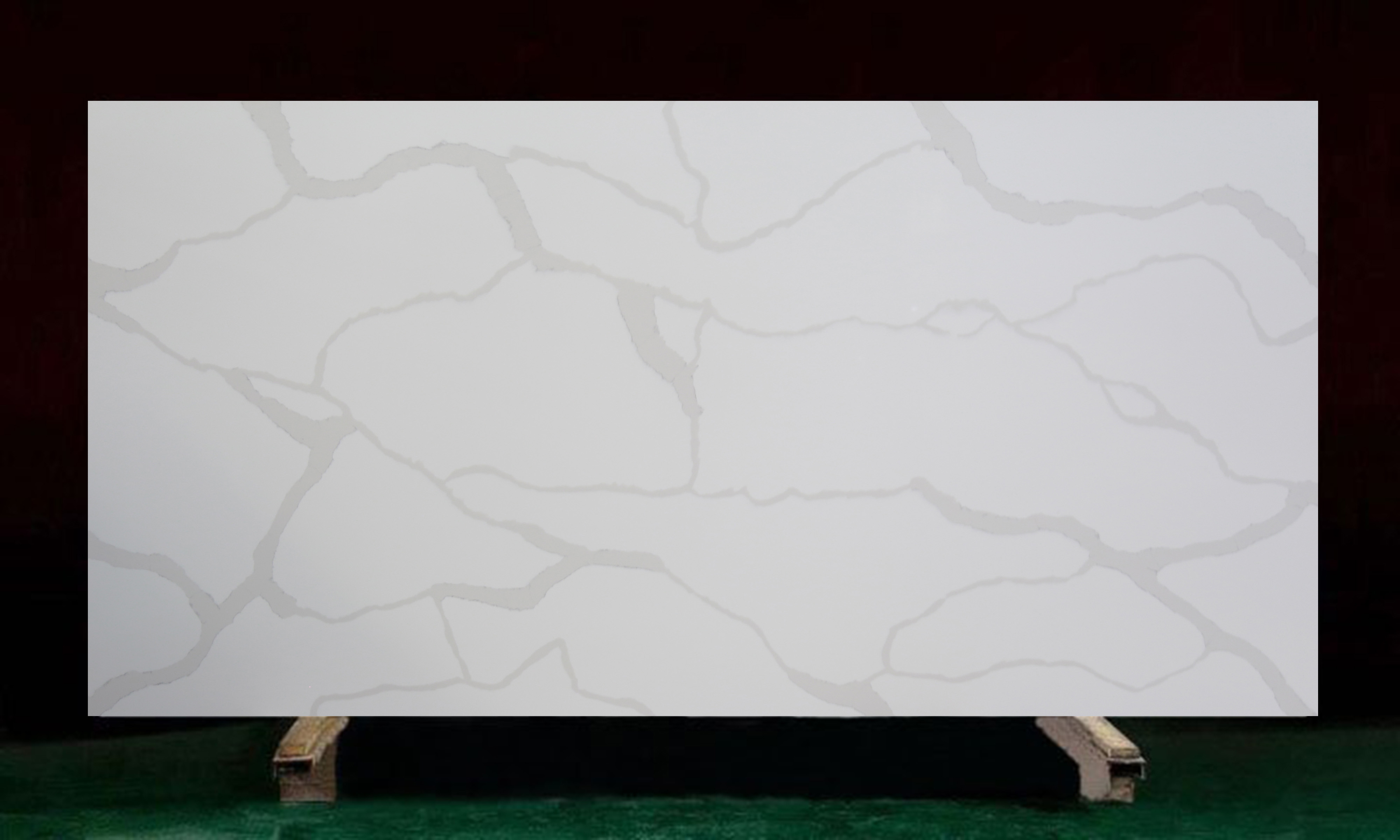 Vinaquartz's quartz is one of the very few materials that meet the criteria for the ability to prevent bacteria. Possessing absolute firmness, waterproofing, anti-fouling, preventing bacteria from multiplying, Vinaquartz stone meets international standards and prestigious international certificates such as NSF, ISO 9001-2000, and ISO 9001-2000. ISO 14001-2004 for quality & environmental management systems. Vinaquartz product line is accepted for export to many countries in Asia, the EU, North America, Latin America…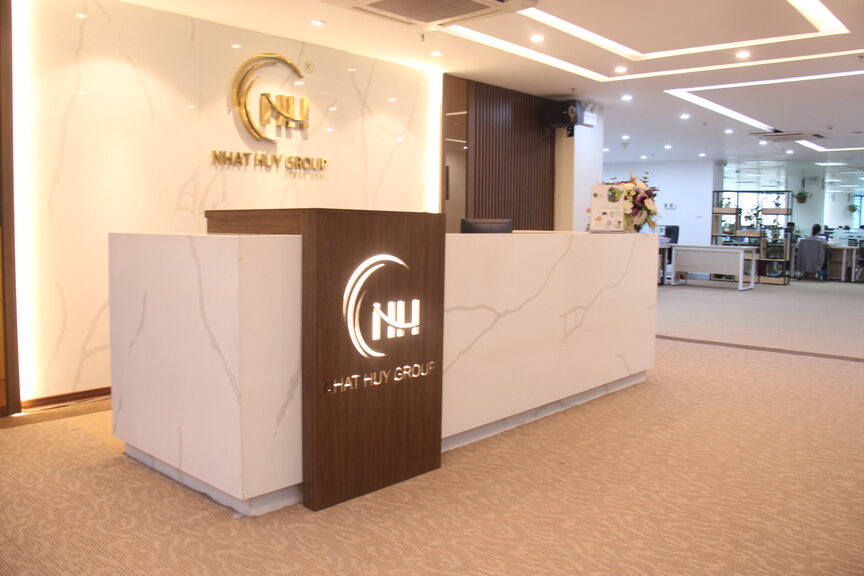 Vinaquartz is constantly developing diverse and best-selling quartz surface products such as Calacatta Collection – VQ8096, Giotto Calacatta – VQ8066, Calacatta Classic – VQ8068, Calacatta Gold – VQ8098… or Carrara Collection with Haida Carrara VQ8008, Carrara Gray VQ81000. Vinaquartz offers more than 100 designs with a wide range of colors and stone textures, meeting all design style needs, aesthetic taste, and suitable for all financial budgets of users.
See more Why Vinaquartz's quartz slab is the leading surface material in Vietnam
The only downside of white quartz stone is the price. Quartz is not as common as marble and the process is also more sophisticated. This is a factor you need to consider when deciding to choose white quartz stone for interior decoration.
Granite
The distinctive beauty of this granite is that it has vivid motifs formed from the cooling of lava during thousands of years of volcanic eruptions & outstanding shine.
Granite with synthetic resin components, so it is very flexible in construction even at the corner of the house or concave wall without cracking.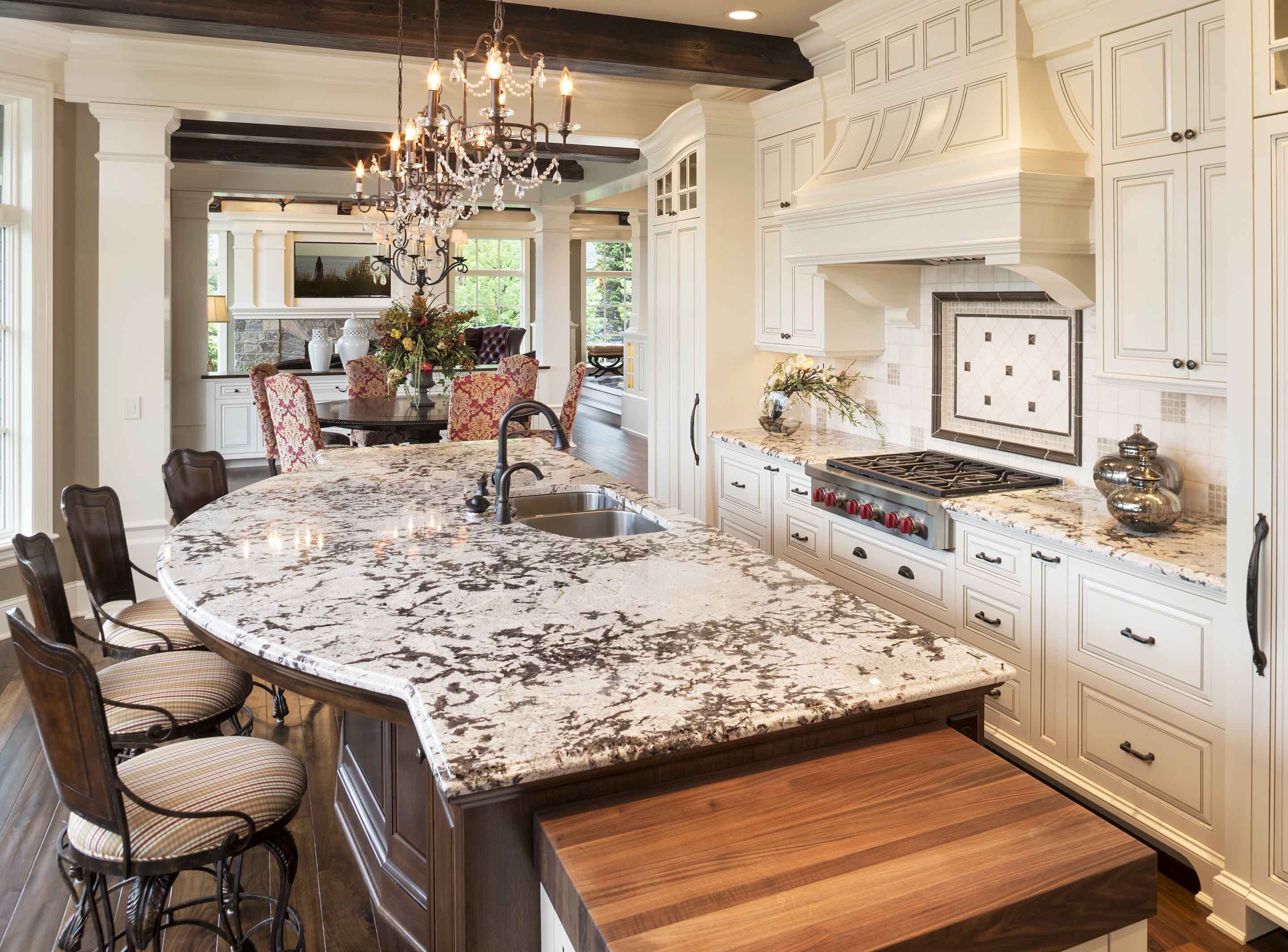 The drawback of this white granite is its poor bearing capacity due to the crushing process of stone in stone processing, which destroys the link between mineral crystals.
The gloss of this stone is also not durable because the composition is granite powder and synthetic resin with the outer coating, but this texture is not uniform, so the longer it is used, the more it will wear down the coating, causing unsightly, causing damage.
Onyx
Onyx stone is also ranked at the top of the best artificial white stones today because of its diverse color palette. The stone is formed by a combination of natural rock minerals with suitable adhesives, colorants, and additives, so it is easy to create the desired color.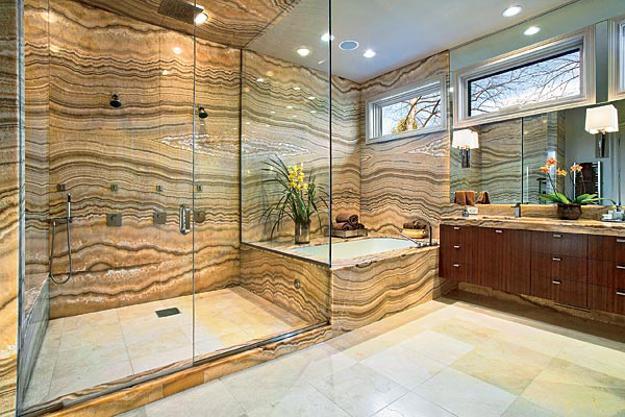 However, in terms of durability, this stone is not as appreciated as the 3 types above because of its low hardness, easy to break, ease to crack along the vein. Processing and transporting stone slabs is very difficult.