Up to now, even though it is nearing the end of the fourth quarter of 2021, in general, covid-19 still has an impact on hard surface imports to the United States. Covid-19 is finally making an impact on hard-surface imports to the United States, as pre-lockdown shipments are cleared from ports of entry. Compared with the data reports for May 2020 showing that the flow of construction materials imported to the United States slowed down due to restrictions on import and export trade, but not from all the players.
Let's take quartz surfaces. By August 2021, the quartz slab industry in the whole world has a good point, starting to move up and need more time to return to growth momentum.
Citing the figures for quartz slabs: 18 million ft entering the US this August has increased by nearly half - 38% to be exact - from the same time last August of almost 13 million ft². The value in US dollars this August also increased by 34% compared to August 2020.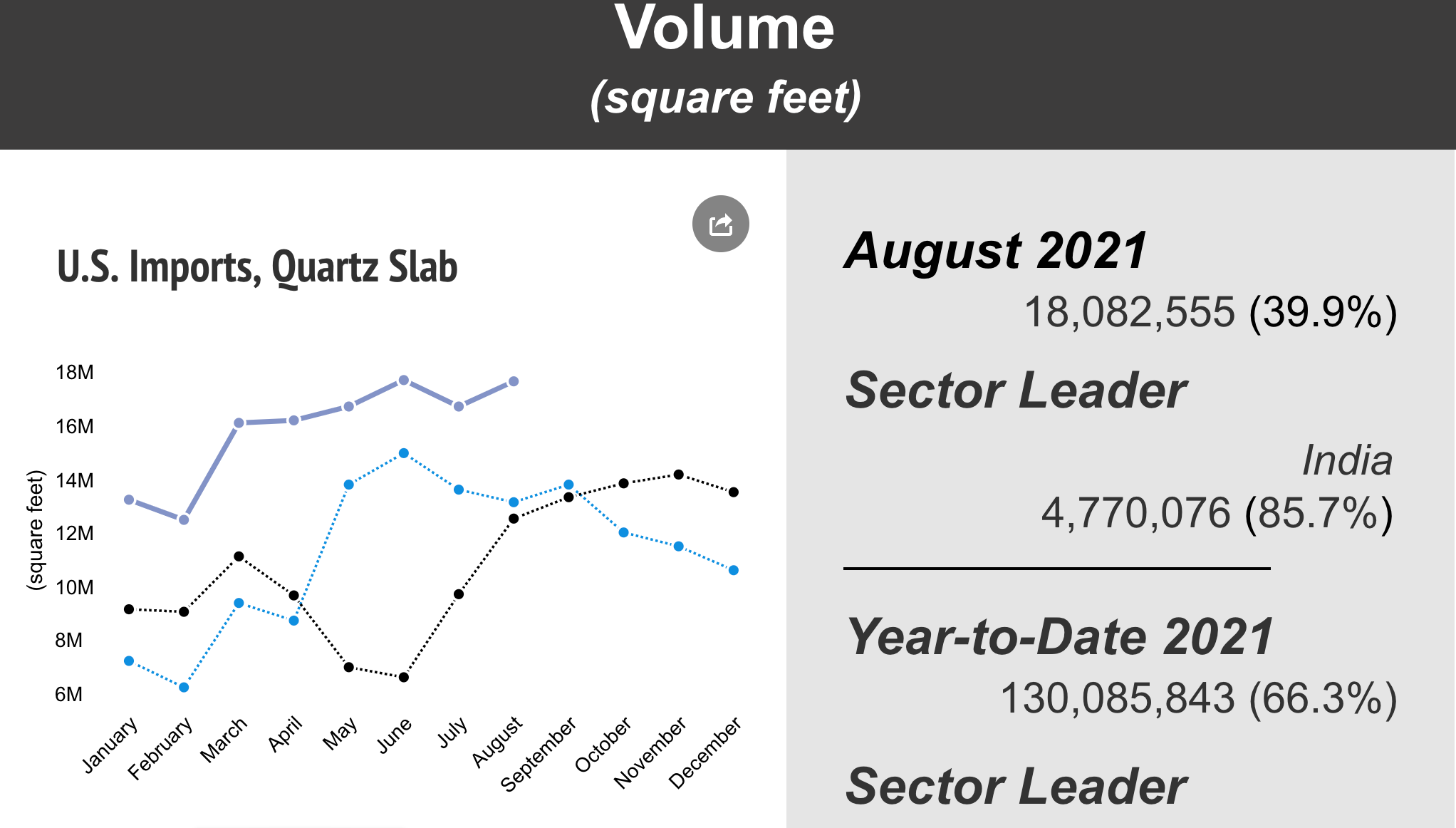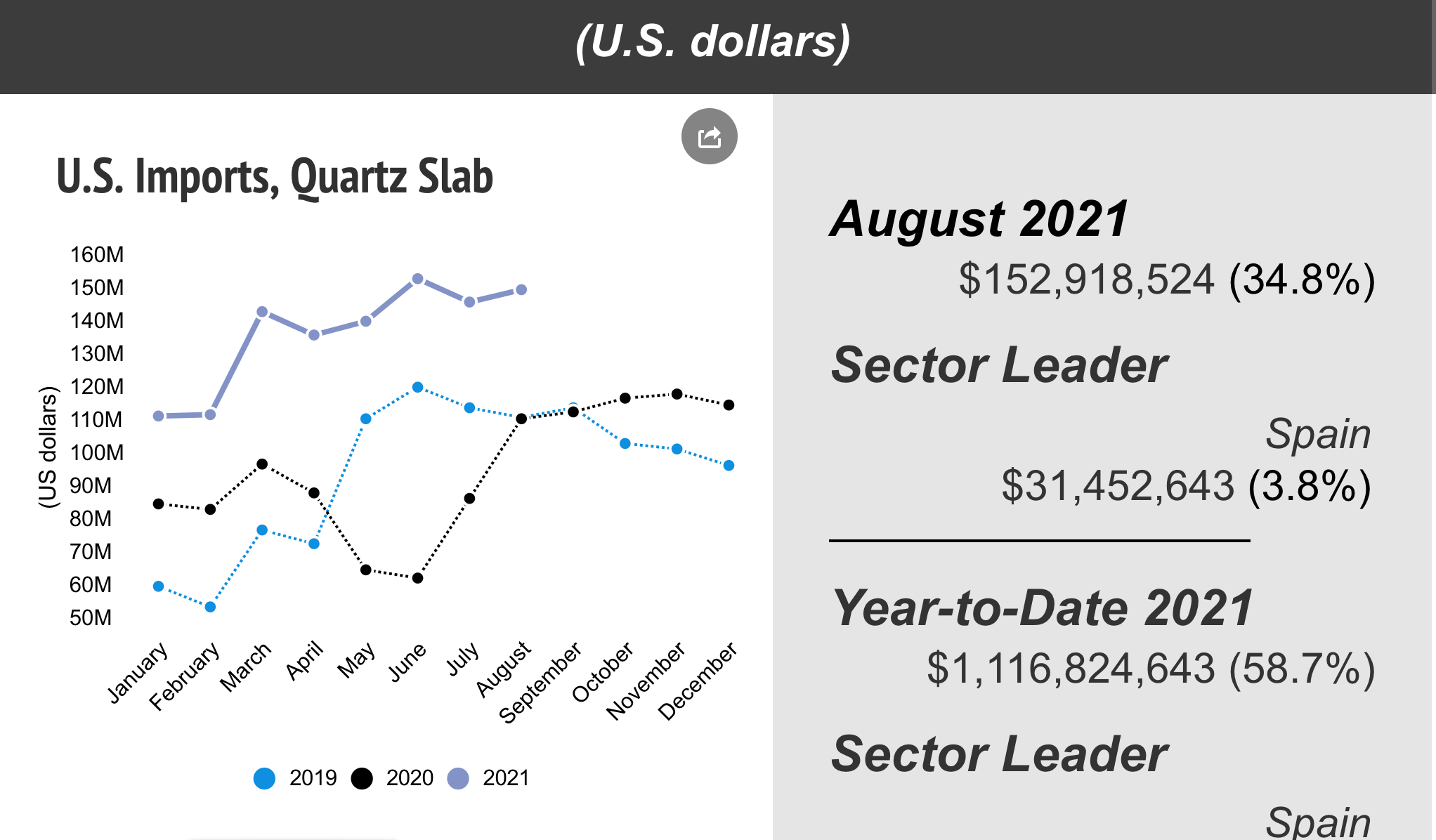 In the annual comparison between major quartz slab exporters to the US, if looking at the overall picture of countries with growth, there are still some countries with a slight to very strong decrease compared to the previous year. Indonesia had the strongest drop in August, down 62.7% compared to 2019. Germany only reached 94,249 ft², down 53.4% ​​in August of this year; Mexico fell 47.8%.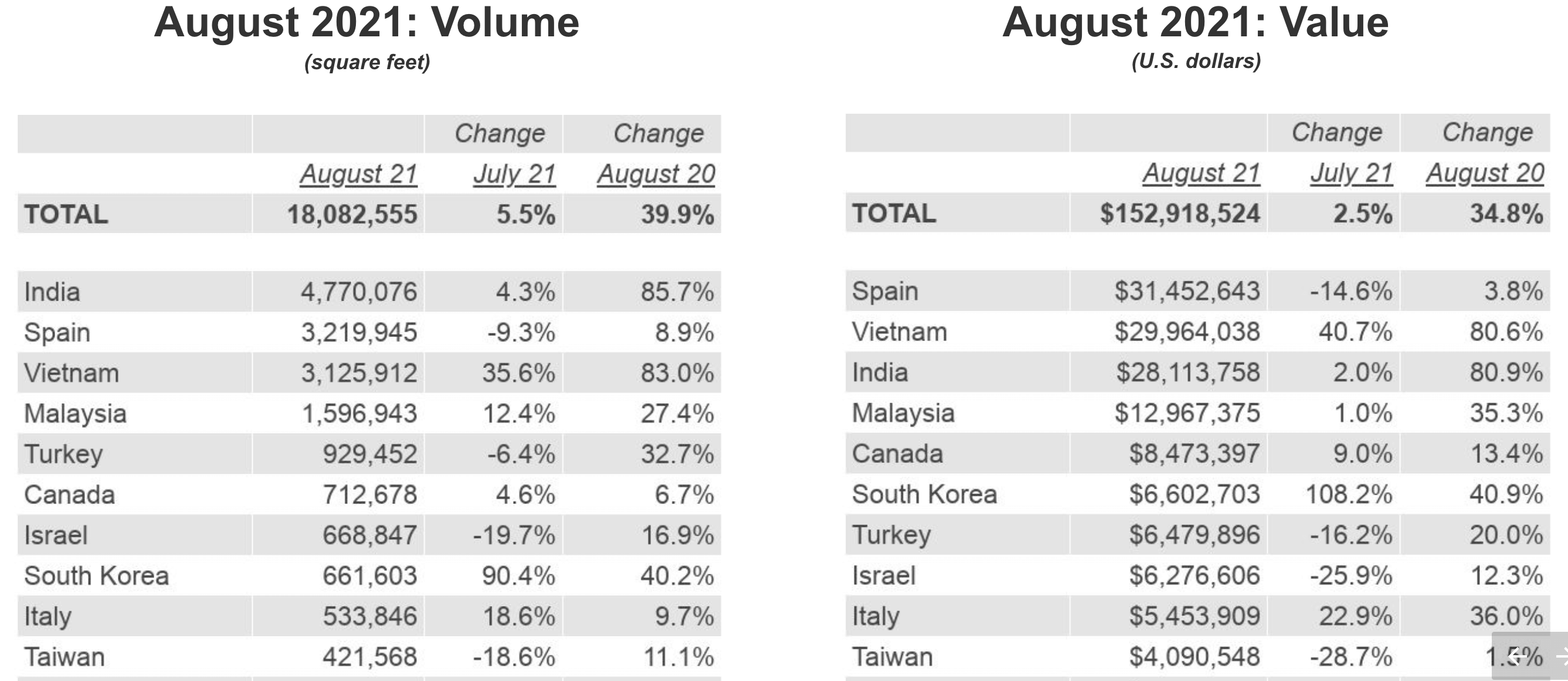 Not every exporting country saw slab traffic drop, though. Some countries still maintain significant growth momentum for both May 2020 and August 2021, continuing to increase strongly. Vietnam's 3.1 million ft this August represents an 83% increase year-on-year and India's nearly 4.8 million ft or 85.7% growth.
See more: How professional is the packaging of quartz slabs in Viet Nam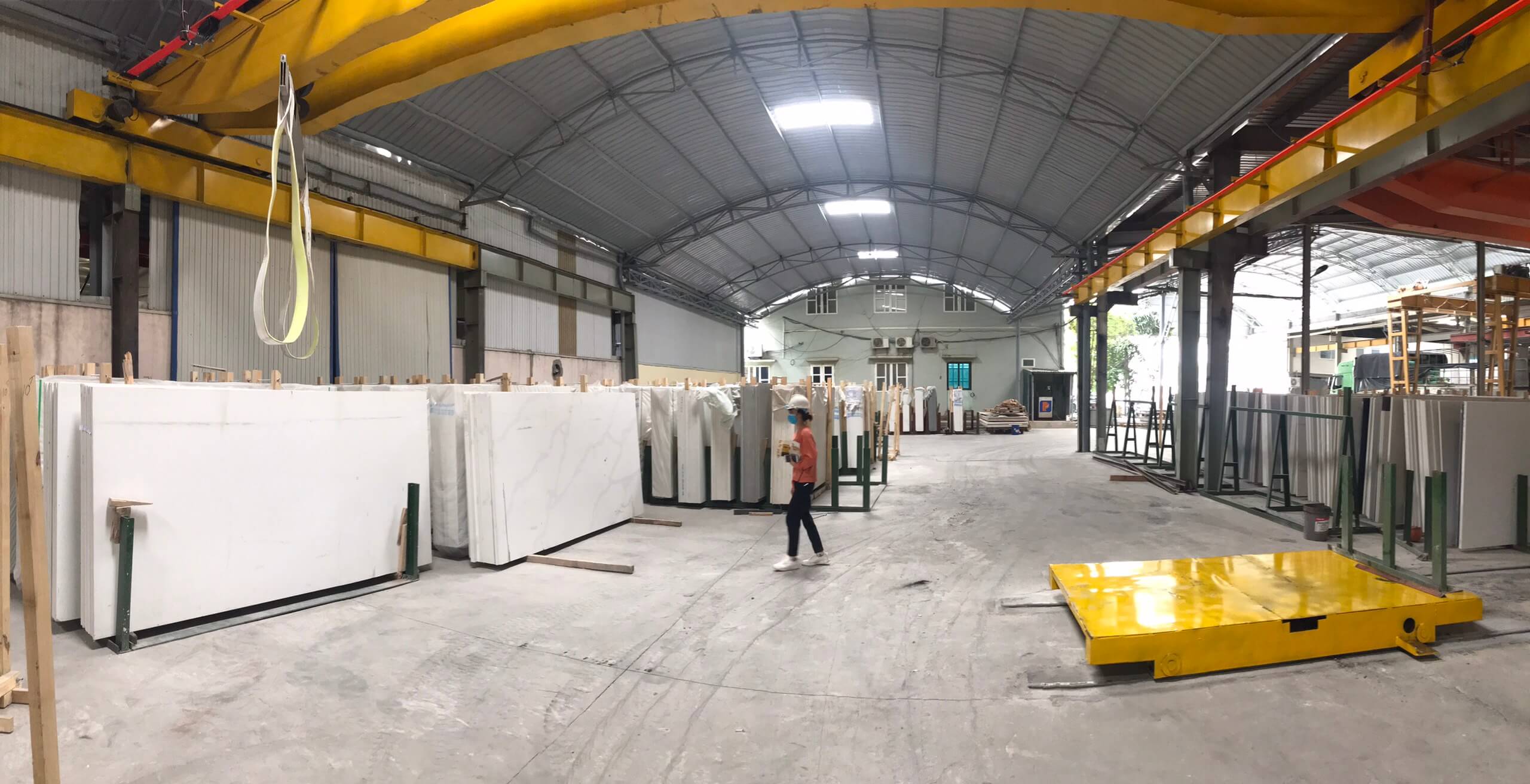 With the above numerical reports, the outlook for the first quarter of 2022 will be even more prosperous for the worldwide quartz industry. Global businesses are looking for companies that produce quartz slabs, so they should focus on countries with stable growth and always have countermeasures even when there is a risk of disease such as Vietnam. Let's grow together to overcome the pandemic!