[ Summer sales now on ]
At the beginning of the year, the market report shows that the white quartz material still holds the top position in interior construction materials in 2022. In Vietnam, the quartz consumption and export market is still increasing compared to the fourth quarter of 2021. Vinaquartz quartz is considered the top surface material in Vietnam, maintaining its brand position and having outstanding sales.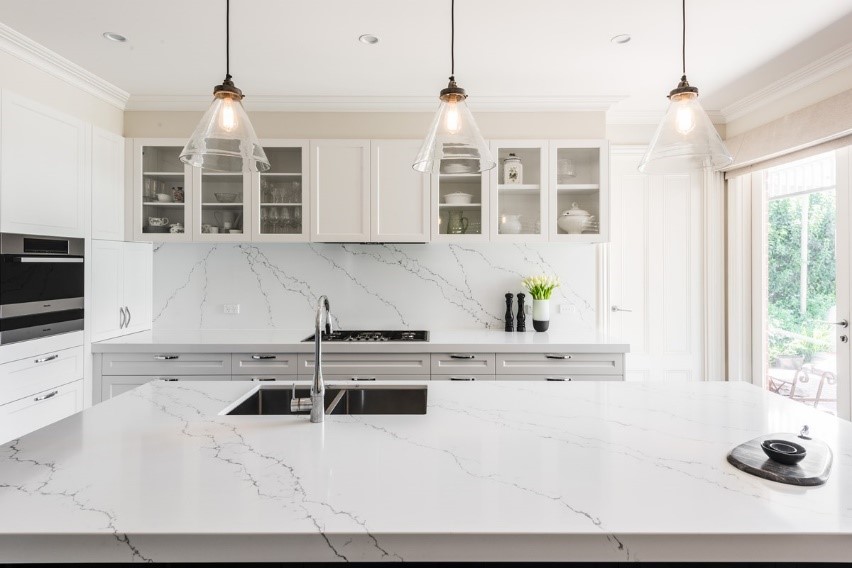 SPECIAL OFFER SUMMER 2022 for quartz color codes at Vinaquartz, applicable to all domestic and international orders.
From now until July 31, 2022, any orders, including products made from quartz stone or quartz slabs of the Vinaquartz brand of Nhat Huy Group, customers will receive many incentives related to our prices and services:
Vinaquartz's biggest promotion ever, UP TO 1000USD OFF
Celebrate the event – ​​Special offer for Quartz codes: Applicable to all tight veins patterns, including patterns that are hot selling colors and have a great price. Discount up to 1000 USD for:
Valentine Gold – VQ8064W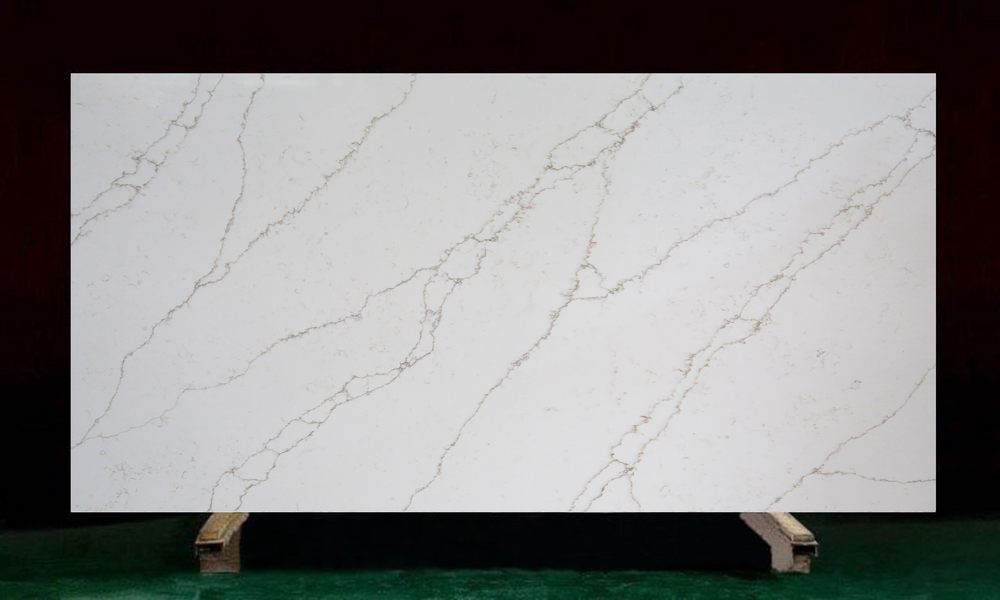 Giotto – VQ8066W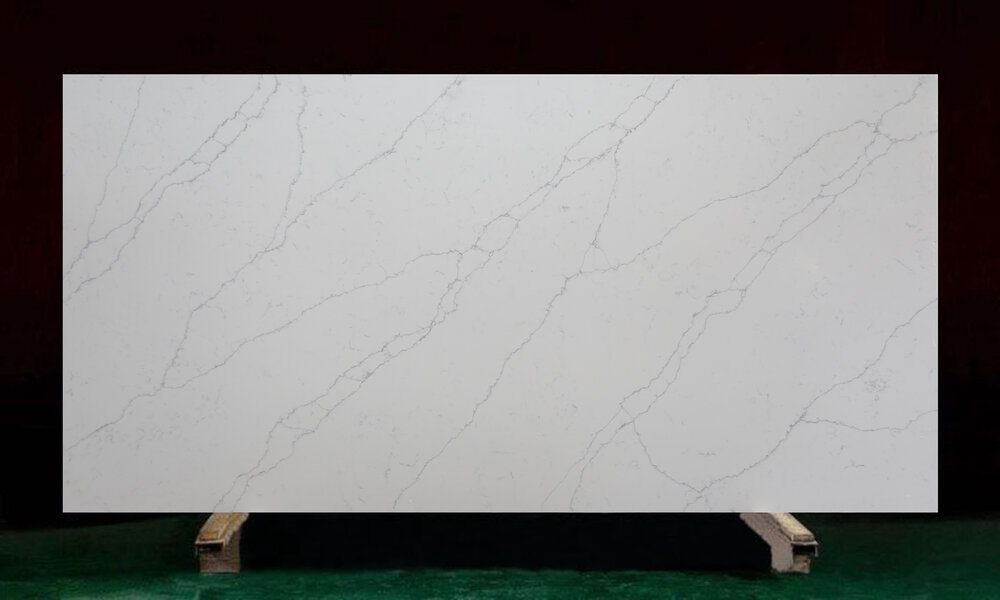 Misteri – VQ8067W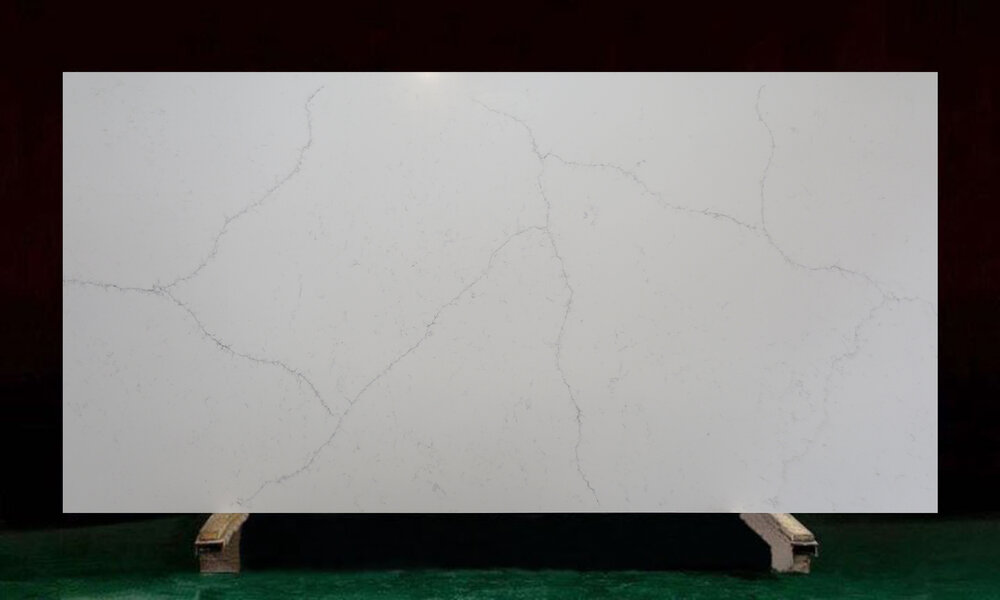 Special: We accept an International shipping service with two color codes for one container for special orders depending on customers' requirements.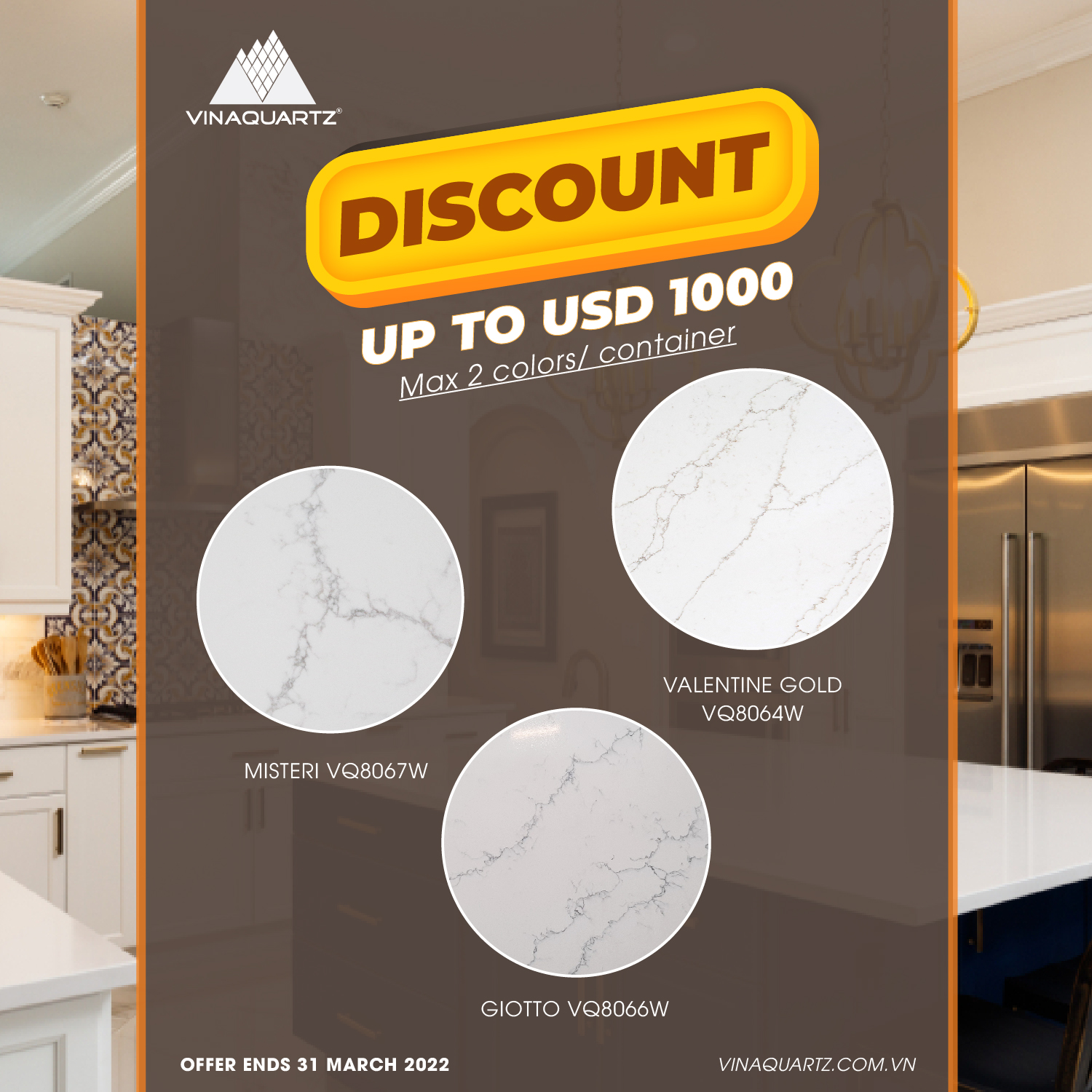 ABOUT VINAQUARTZ
Top 3 quartz manufacturers in Vietnam – 15 years of establishment and development – ​​Excellent service… are titles for Vinaquartz, the leading manufacturer and supplier of engineered quartz surfaces in Vietnam. Not only possessing the advantages of being a member of the large Nhat Huy Group but Vinaquart's quartz quality is always appreciated more than that of domestic and international suppliers.
May you be interested: Why is Vinaquartz's quartz slab the top surface material in Vietnam?
At Vinaquartz, we have dozens of quartz collections with hundreds of different color codes. Always keeping up with market trends, white quartz is considered a key quartz slab product in the company's brand development strategy and sales increase.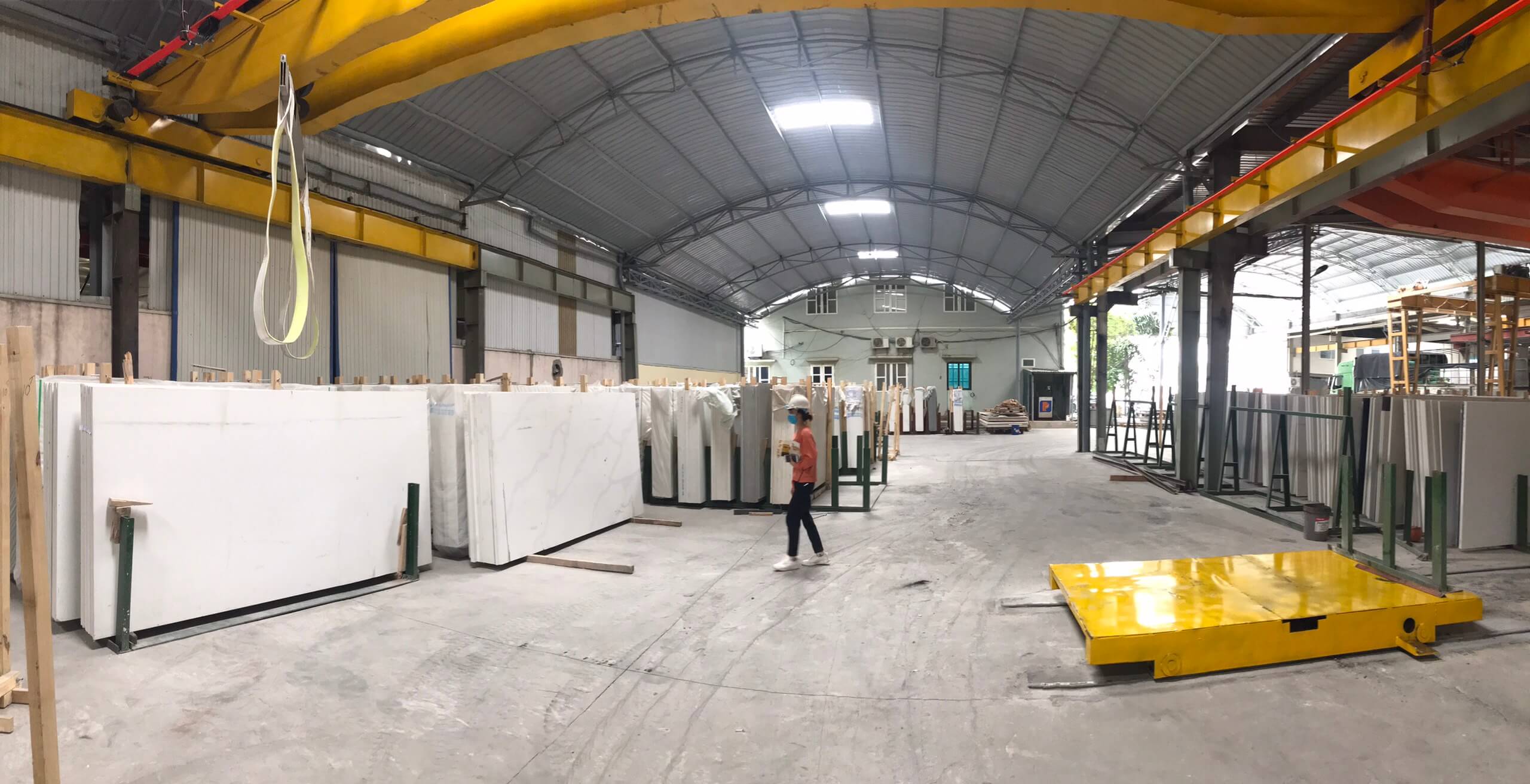 The white background slab uses the brightest white materials and lines only on the face. It is suitable for customers who like lightness but still want a luxurious space. We are currently confident in being the manufacturer that has the brightest white background for slabs in the Vietnam market.
Read more: Vinaquartz discovers new material for the stunning white color of quartz slabs.
Quartz slab from Vinaquartz is committed to 100% of Vietnam's raw materials and production lines and has no anti-dumping & low tariffs. Buying at Vinaquartz, customers can check samples and test 100% before choosing and signing a contract.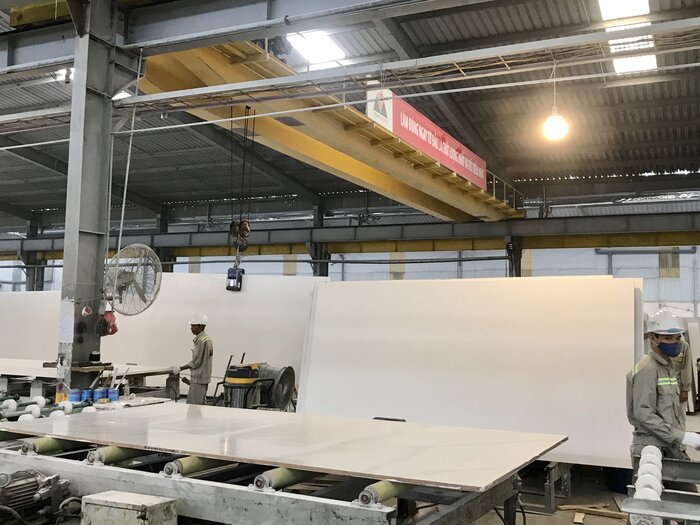 Contact us now to get the best promotional price list!!!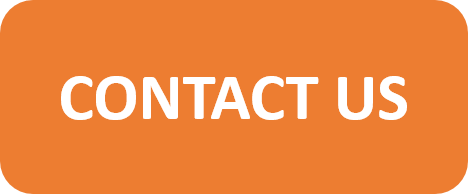 Email: info@nhathuygroup.com.vn | Mobile (WhatSapp): +84 90 2267 398