What's new at Vinaquartz?
Vinaquartz offers 60+ colors, all 100% sourced and manufactured in Vietnam. With quality, you can trust and a price that can't be beaten, these slabs are perfect for any project – from residential to commercial.

This month, we introduce our top-of-the-line new colors – The Nebula & Fansipan Collection – which are not just countertops but a work of art. With their whitest background on the market, they are sure to impress your guests! And don't worry about quality – we offer an excellent warranty and service.
Vinaquartz's Quartz Slab New Collections
The Fansipan Collection
The Fansipan Collection by Vinaquartz is a stunning line of quartz slabs that are perfect for any home or business. With their natural beauty and durability, these quartz slabs are an excellent choice for countertops, backsplashes, floors, and more. The Fansipan Collection offers various colors and styles to choose from, so you can create the perfect look for your space. With its many benefits, the Fansipan Collection is the perfect choice for your next project.
VQ8029W – Black Venom
Bringing the touch of extraordinariness, mystery, and hyper-realism.
VQ8019W – Calacatta Pandora
Jumbo size (137 x 78″) available for a variety of designs
The Nebula Collection
The Nebula collection has been created for a world where different shapes, cutting-edge innovations, and futuristic materials are brought together to allow everyone to enjoy a beautiful home design. Below you will discover three celestial designs never seen before. Depth and movement, continuity of pattern, and distinct contrasting effects allow the new stunning range of Nebula colors to shine truly. The main colors are yellow and gray, combined with natural and soft tree veins, forming clouds that meet customers' satisfaction. The colors of the Nebula series are available in a polished finish.
VQ8026W – Soul Nebula
Size: 320x160cm (126×63″)
Thickness: 2cm (3/4″), 3cm (1-1/4″)
Finish: Polished
VQ8029W – Eagle Nebula
Size: 320x160cm (126×63″)
Thickness: 2cm (3/4″), 3cm (1-1/4″)
Finish: Polished
VQ8086W – Calacatta Nebula
Size: 320x160cm (126×63″)
Thickness: 2cm (3/4″), 3cm (1-1/4″)
Finish: Polished
Vinaquartz's Quartz Slab Hot-Selling Collection
Vinaquartz is pleased to introduce our latest Quartz Slab Hot-Selling Collection. This collection comprises five popular Vinaquartz colors perfect for kitchen countertops, bathroom vanities, or any other household surface. The Vinaquartz Quartz Slab Hot-Selling Collection includes the following colors: VQ8098W – Calacatta Gold; VQ8099W – Calacatta Infinity; VQ8064 – Valentino Gold; VQ8097 – Calacatta Royal, VQ8066 – Giotto. Each color is beautiful and unique, sure to add a touch of elegance to any home.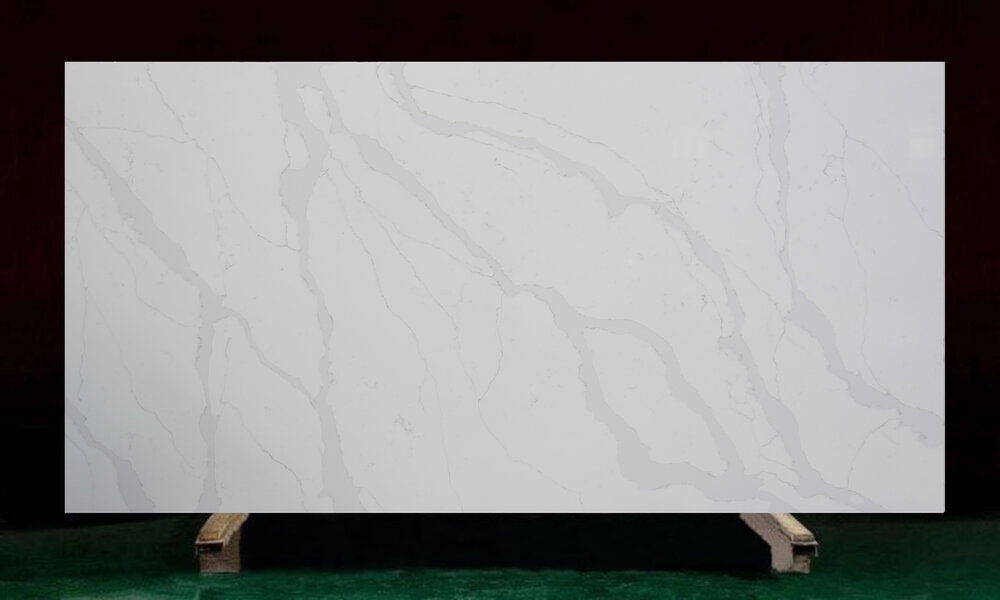 Other Collections
Besides, we can produce the following for your customized request. Vinaquartz provides custom-made colors for customers with other special requests and helps customers express their artistic ideas.