We are glad to inform all of our valuable customers that we got NSF certification. Endorsed by the National Health and Safety Foundation (NSF) in accordance with international NSF 51 sanitary standards, Vinaquartz surfaces are qualified for installation in commercial kitchens, schools, healthcare facilities and homes.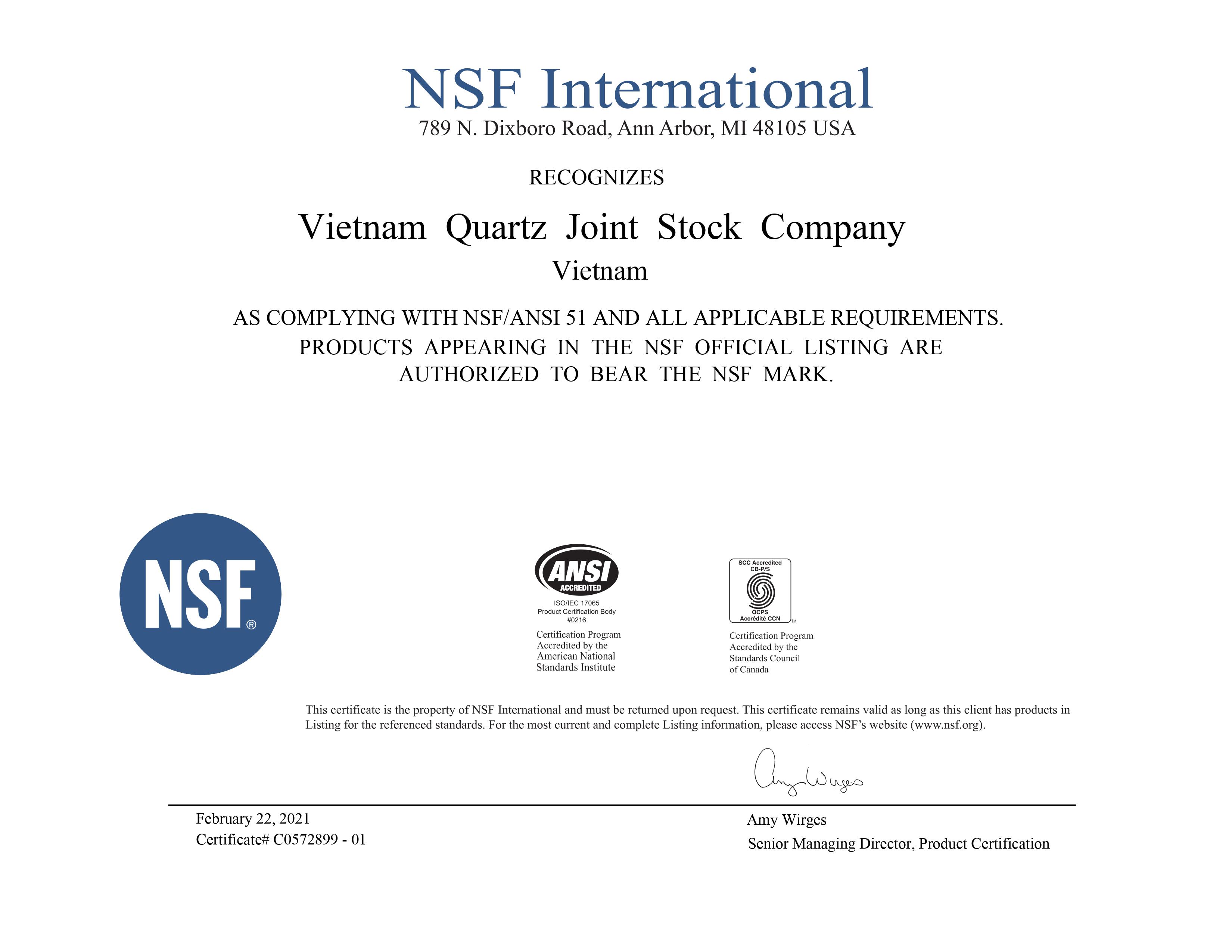 You can check online at: https://info.nsf.org/Certified/Food/Listings.asp?Company=C0572899&Standard=051
NSF International is a not-for-profit, non-governmental organization that is the world leader in standards development, product certification, education and risk-management for public health and safety. For 60 years, NSF has been committed to public health, safety, and protection of the environment.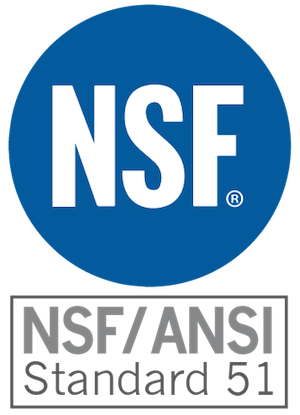 This confirms that Vinaquartz's products are environmentally friendly, prevent mold growth, and are anti-bacterial, making them completely safe for the food and health of our customers.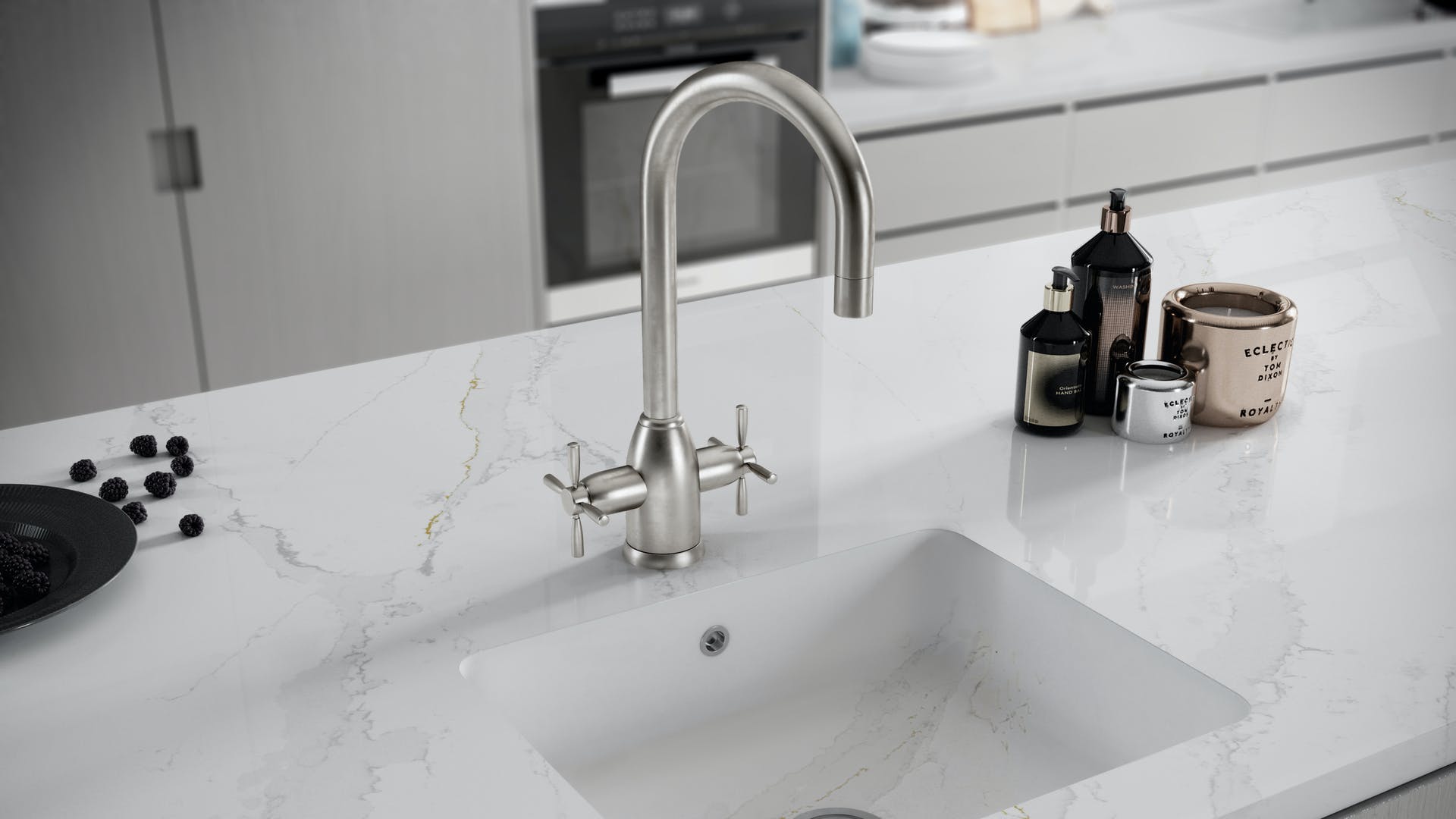 Experience the true beauty and movement of natural stone in premium quartz surfaces with Vinaquartz. We provide a wide range colour palette with many elegant designs at a competitive price. Moreover, our stone's surfaces are high-quality, solid, non-porous products that resist scratches and stains.
Calacatta Series with new material
VQ8066W – Giotto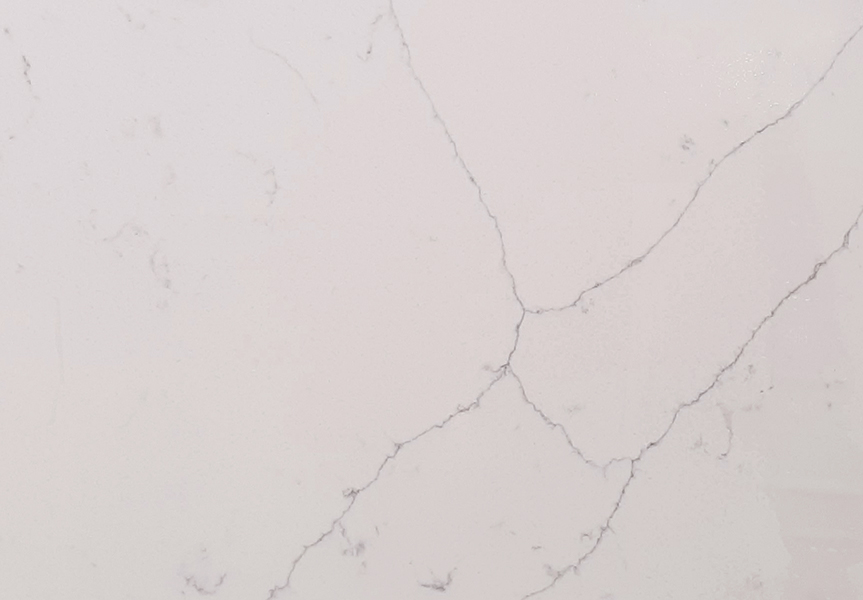 VQ8068AW – Calacatta Vagli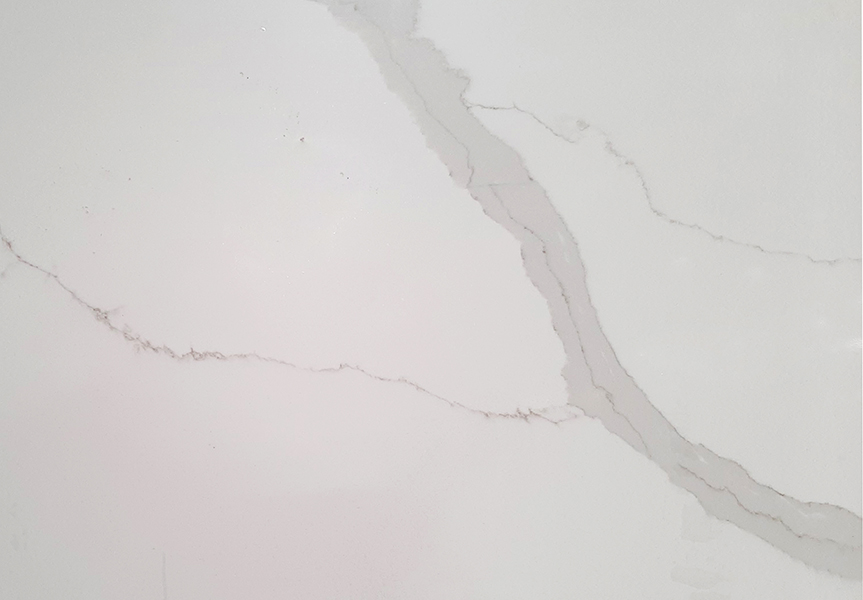 VQ8085W – Spring River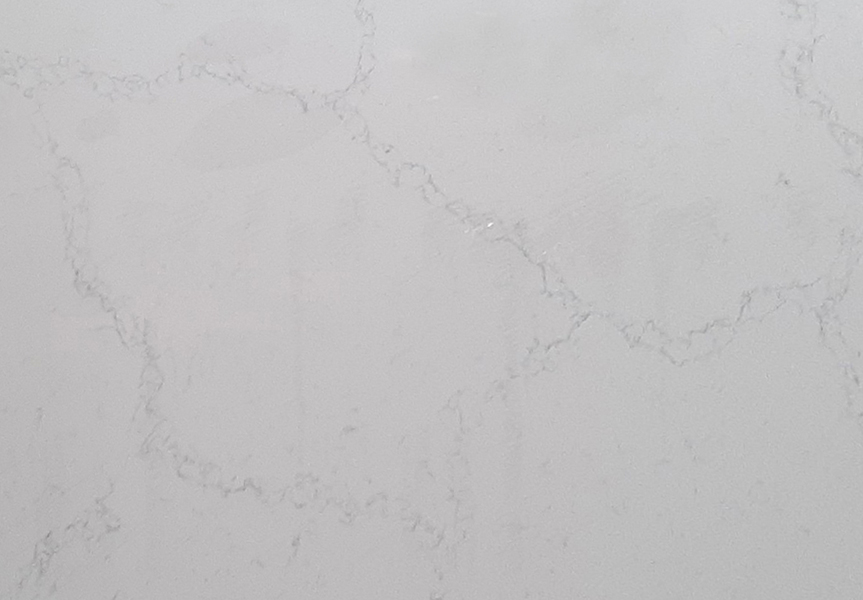 VQ8088W – Calacatta Supper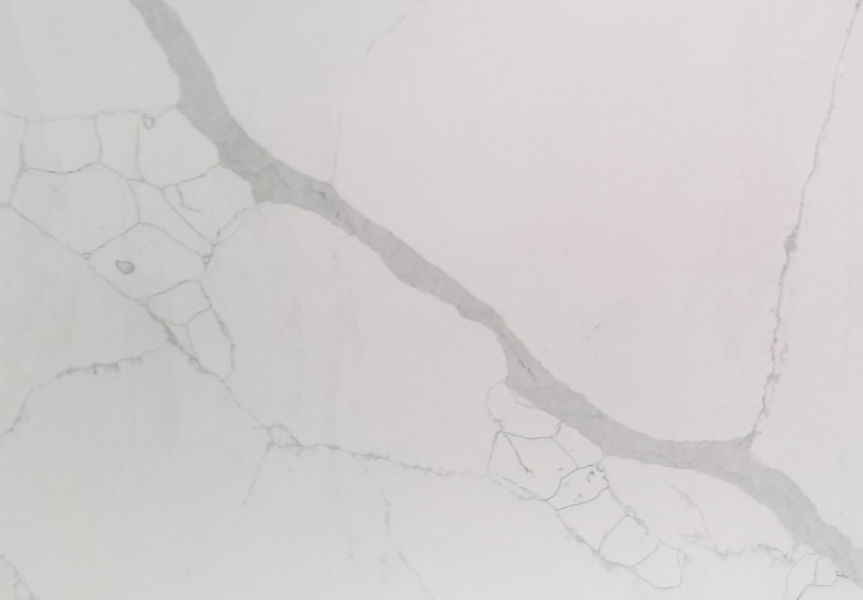 VQ8096W – Calacatta Oro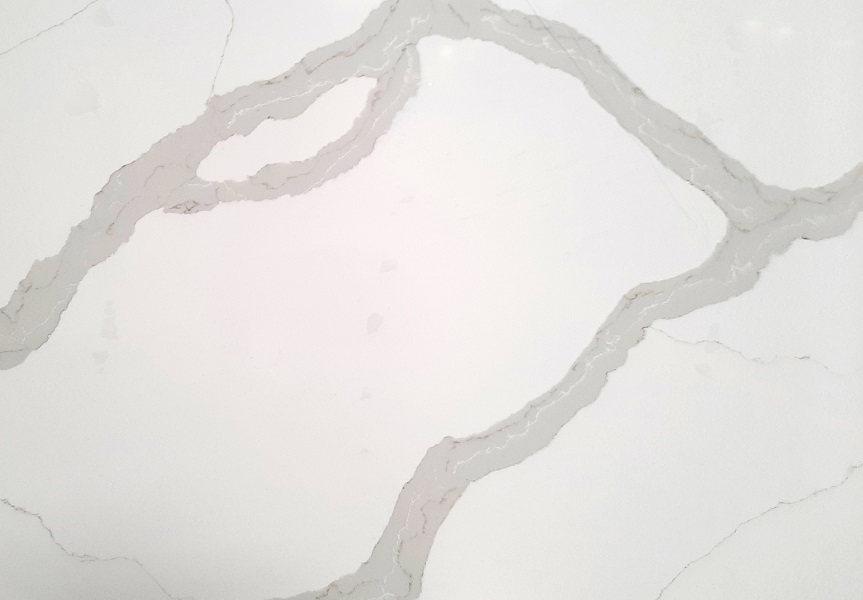 VQ8098W – Calacatta Gold
Carrara Series with new material
VQ8003 – Nouvo Carrara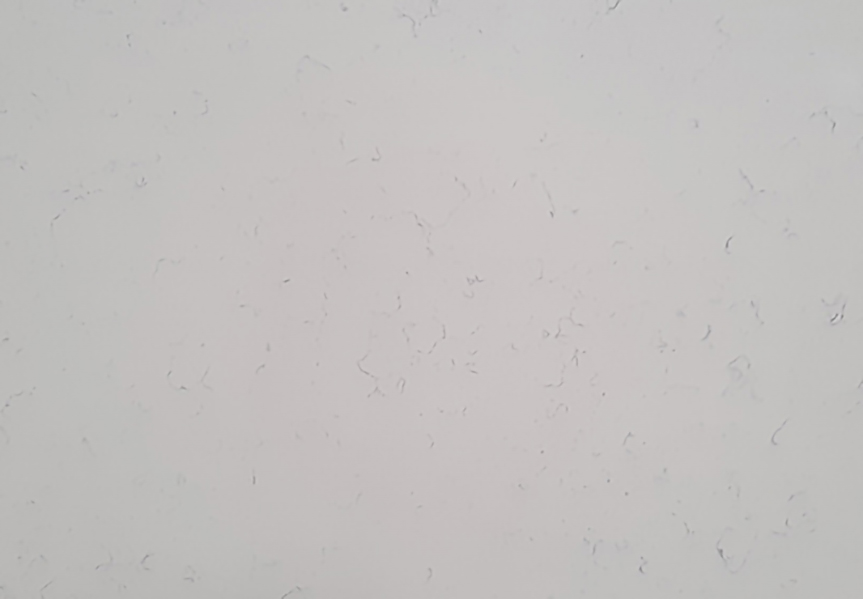 VQ8004W – Carrara Bianco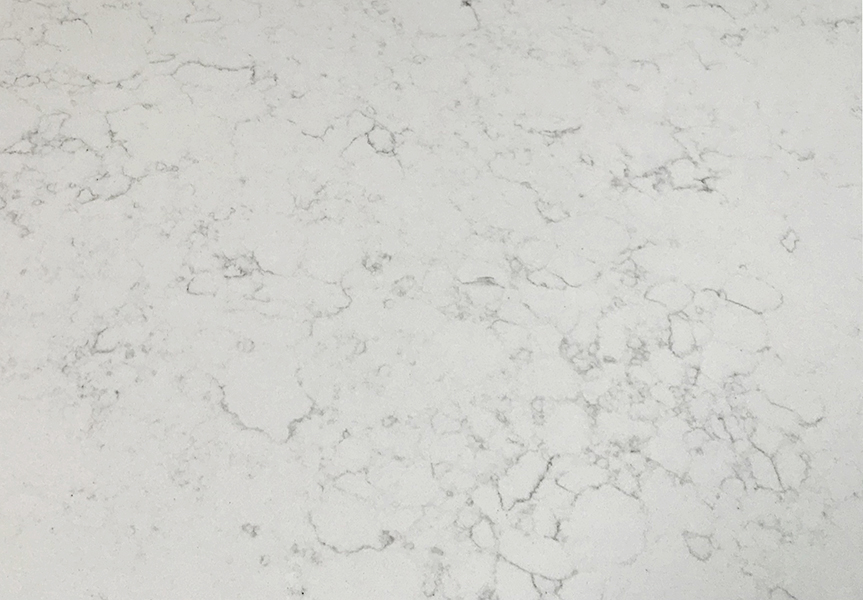 VQ8005 – Aspen Carrara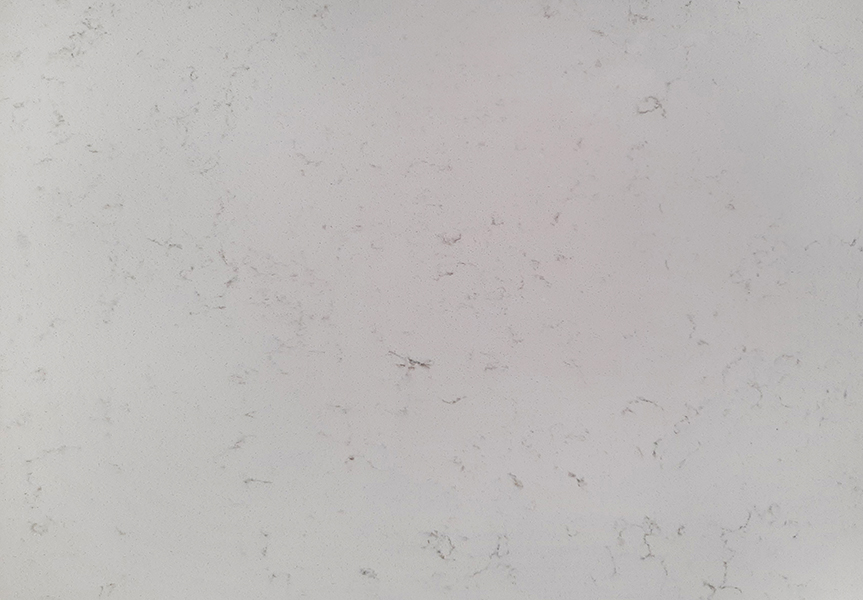 VQ8008 – Haida Carrara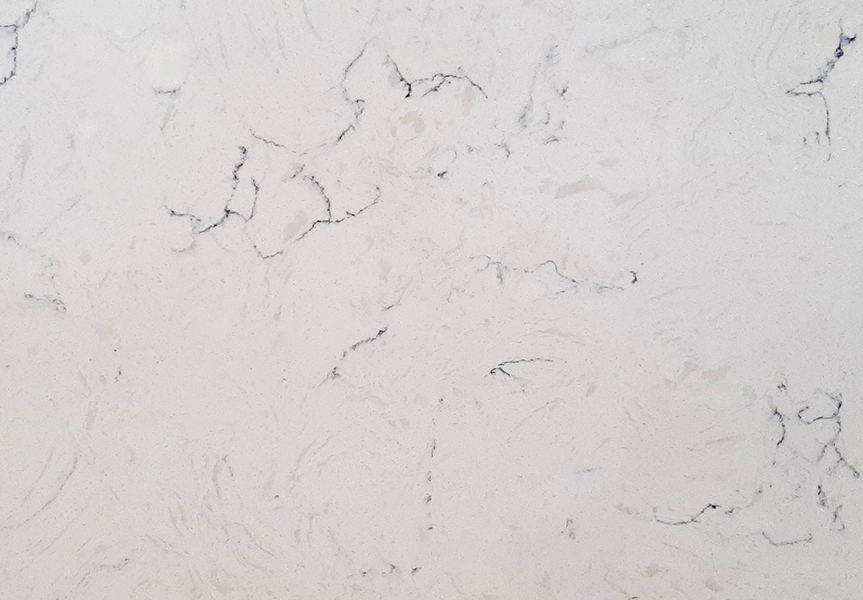 About Vinaquartz – Vietnam Leading Artificial Stone Manufacturer
Vinaquartz – Vietnam Quartz Stones JSC is one of Sub brands of Nhat Huy Group – a joint-venture company specialized in manufacture and supply of engineered quartz surfaces with more than 10 years' experience. Our factory covers an area more than 50,000 square meter with capacity of 120 containers per month.
Vinaquartz has equipped with high technology production line. We have our own three mines with total reserve of 25 million tons and production lines using the most modern automatic technology. Our annual production capacity obtains 50.000 square meters. Vietnam Quartz Stones JSC has been certificated the NSF51, ISO 9001-2000 and ISO 14001-2004 for its quality and environment management systems.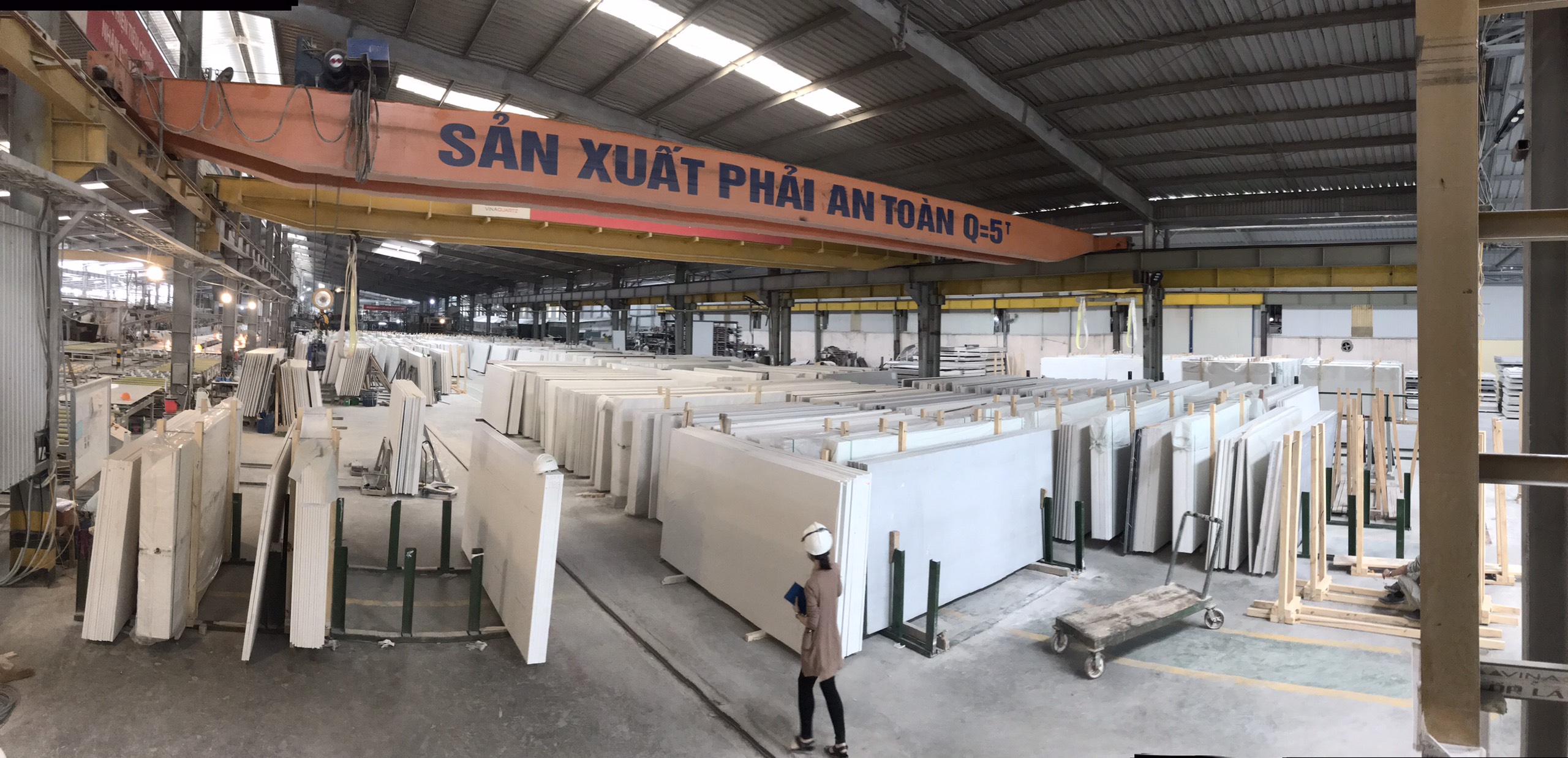 We can produce following your customize requirements
Moreover, beside having Vinaquartz is one of the top-rated quartz stone exporters, Nhat Huy Group is also the leading manufacturers and distributors of kitchen countertops and bathroom vanity tops with Nhat Huy Stone Fabricaton Factory. If you're looking to apply Quartz in your interior, contact us now!
Explore some our prefab countertops: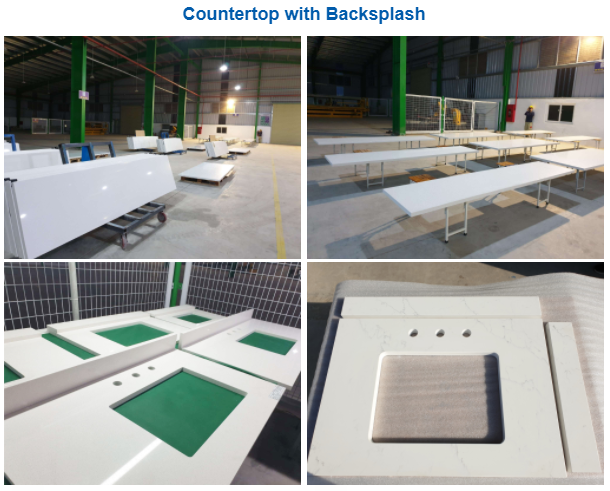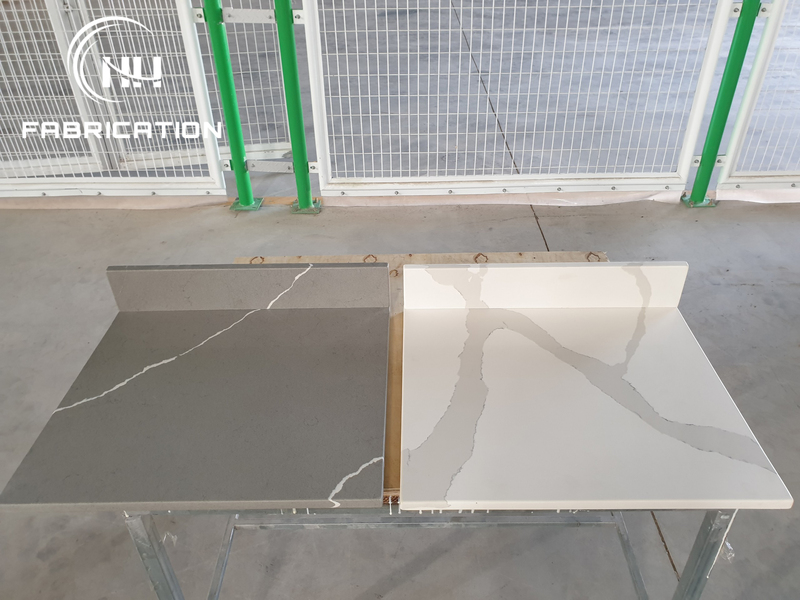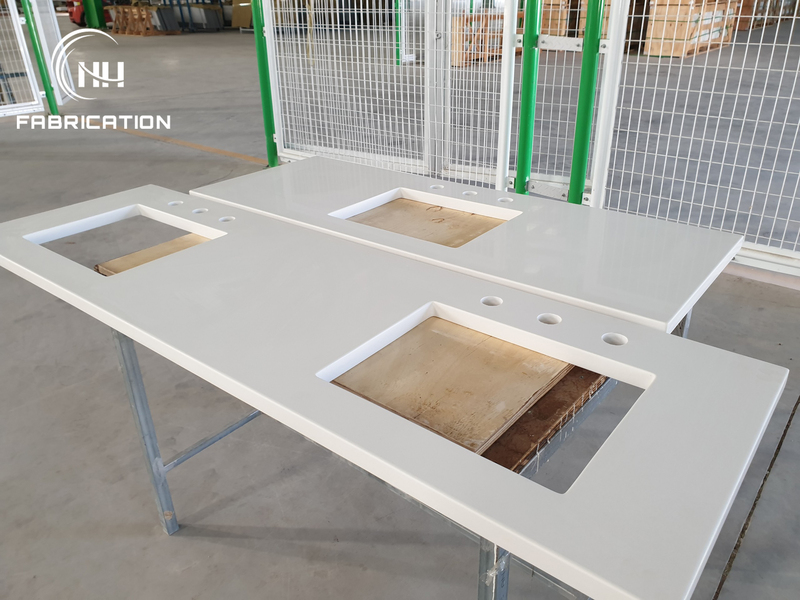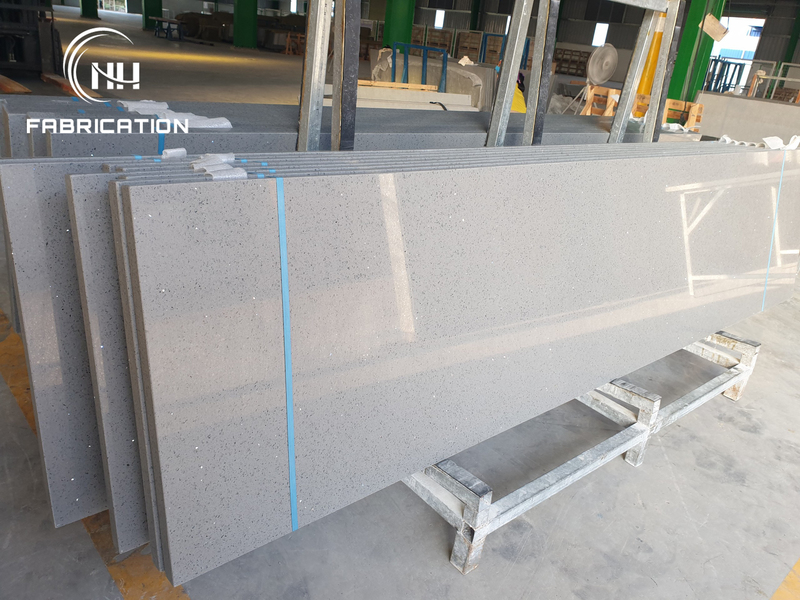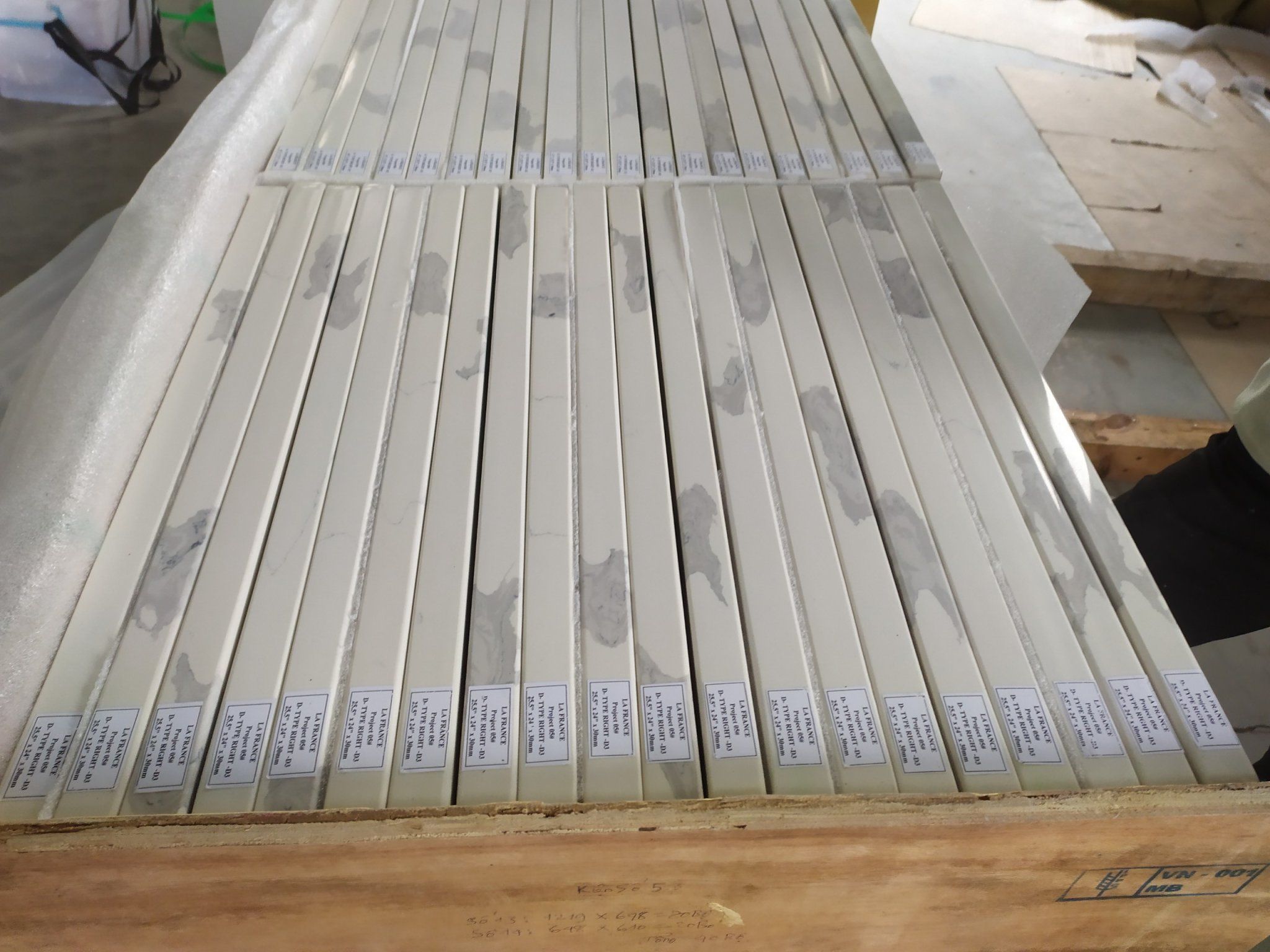 Are you interested in Pre-fabricate products? See more